Channel O Music Video Awards includes Becca, Ofori Amponsah and Irene and Jane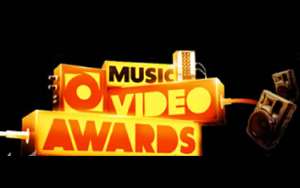 The annual Channel O Music Video Awards, which recognise and celebrate the success of African artists, will be held on Thursday October 9 at Carnival City's Big Top Arena in Johannesburg and will be broadcast on Channel O (DStv channel 320) on Thursday October 23.
The theme for this year's Channel O Music Video Awards is 'Uniting Africa Through Music' and Africa's leading music channel is going to extra lengths to ensure that this year's event is bigger, better and more spectacular.
Yolisa Phahle, Channel O's General Manager, says that there is no better way to unite people than through music. 'Music is powerful enough to speak to all across borders and beyond human discrimination. Recent xenophobic incidents have inspired us to choose this theme for 2008.'
The Channel O Music Video Awards is unique in the sense that it's distinctly African and that the winners are entirely chosen by the viewing public across the continent and not by a panel of judges. The Channel O Music Video Awards are also the first Pan-African television awards ceremony to celebrate distinctly African music.
Phahle says that the channel's aim is to grow the awards ceremony year on year. 'We've learnt a great deal from last year's awards and are planning to invest more to ensure a great live event as well as a highly entertaining television show,' she says.
DStv viewers across Africa will be able to vote for the winner in the 13 different categories - excluding the Special Recognition category - from July 24 at 17:00 CAT until September 24. Viewers can also vote via SMS, using the number +27839208400 (standard international SMS rates will apply) or cast their votes for free on the Channel O website [www.channelo.tv].
This year's qualifying music videos had to be produced between 1 June 2007 and 31 May 2008 and have received airplay on Channel O.
Last year's winners included Botswana's Scar, who bagged the award in the acclaimed Best Hip-Hop Video category for the hit tune Metlholo, while Namibian Gazza took home the award for the controversial Best Kwaito category.
Zimbabwean musician Oliver "Tuku" Mtukudzi, one of the longest-standing performers on the continent was awarded the Lifetime Achievement award for his contribution to the music industry.
The Channel O Music Video Awards is sponsored by Amarula.
The live event will take place on Thursday October 9, 2008 in Johannesburg at Carnival City and will be broadcast Thursday October 23 on Channel O, channel 320, on DStv.
2008 Channel O Music Video Awards nominees
Best Male Video Ikechukwu - Wind em well (NIG) Prokid - Bampa (SA) HHP - Music & Lights (SA) Blac - Kwa Masela (TAN) Simba - Lovely Day (MOZ)
Best Female Video Lizha James - Nita Mukuna Nwini (MOZ) Lady May - Chokola (NAM) Becca - Sugar (GHANA) - Watch Sugar by Becca KB - Moni Fe Re (SA) Sasha - Adara (NIG)
Best Newcomer IGHO - 9 Ja Boy (NIG) Camagwini - Imvumi (SA) Simba - Ndono (MOZ) Kast - Ndono (BOTS) (Nje!) Buffalo Souljah - Bubble Your Bumz (ZIM)
Best Duo or Group Jozi - Muthaland (SA) P Square - Do Me (NIG) Irene and Jane - Heat It Up (GHANA)  - Watch Heat It Up by Irene & Jane Witness ft Fid Q - Zero (TAN) Bleksem ft Krazy Boy - How Low Can You Go DJ Cleo - Sis Ng'hamba Nawe (SA) Leroy - Merathe (BOTS) DJ Vetkoek vs Mahoota - Qolo (SA) Lady May - Chokola (NAM) Durban's Finest - Uyosholo Wena (SA)
Best Ragga Dancehall Video Buffalo Souljah - Bubble Your Bumz (ZIM) Zeus ft Stagga - Imagination (SA) Mapaputsi - Nangu Mapaputsi (SA) Baba Dee - Blaze (NIG) Ofori Amponsah - Odwa (GHANA) - Watch Odwo by Ofori Amponsah feat. Batman Samini
Best Kwaito Sunnyboy - Summertime (NAM) Kabelo - Bongwana (SA) Arthur - Sal'basalayo (SA) Big Nuz - Ubala (SA) The Dogg - Can You Feel It (NAM)
Best R & B Video Danny K - Outta Control (SA) Amani - Missing My Baby (KENYA) Loyiso - I Want You (SA) 2face - True Love (NIG) Gal Level - Falling In Love (NAM)
Best Hip Hop Video KC fresh - Sengemenge (NIG) Naeto C - U Know My P (NIG) Prokid - Bampa (SA) Witness ft Fid Q - Zero (TAN) Silkour - Umsindo (SA)
Best African Southern Freshly Ground - Pot belly (SA) Ziqo - Vamos Embora (MOZ) Gal Level - Falling In Love (NAM) HHP - Music & Lights (SA) Taygrin - 2By2 (MALAWI)
Best African West Becca - Sugar (GHANA) Ikechukwu - Wind em well (NIG) Faze - Everyday (NIG) D'Banj - Move Your Body (NIG) M-Trill - Bounce (NIG)
Best African East Witness ft Fid Q - Zero (TAN) Blac - Kwa Masela (TAN) Amani - Missing My Baby (KENYA) Azari - Oliwenge (UGANDA)
Video of the Year Freshly Ground - Pot belly (SA) P Square - Do Me (NIG) HHP - Music & Lights (SA) Ziqo - Vamos Embora (MOZ) Ikechukwu - Wind em well (NIG)