HIP LIFE ARTISTE GURU GIVES LAST MEANING TO AZONTO IN "LAPAZ TOYOTA"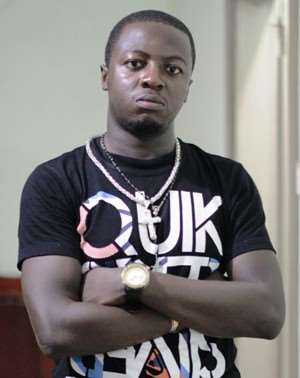 Hip life and Empire Records signed artiste Guru has released what is now becoming the final round for the popular dance AZONTO with his latest single called "La paz Toyota" which has a classic video to its credit.
In 2011 the popular dance for the year was AZONTO that won the reference of online Wikipedia's choice for review and publication could not have been better without the final touch from the controversial Guru as that line of music has never been his angle but why, we asked him?
Guru said, if you count my singles released last year before December, you will notice that it was all controversial songs, so heavy that the last but one single released from me called "President" got alot of people asking questions about me trying to laugh at the MUSIGA congress, which was never in my mind, so as the year was ending, i had to give my fans something to calm them and mostly importantly something that can dance to hence "Lapaz Toyota".
In explaining more about the song, Guru said, even though i wanted an Azonto song for the fans, i truly wanted a different feel for it, so Ball J, the engineer of the song said he had a techno Azonto beat for me, i went there listened to it, loved it, killed it and now everybody is enjoying it -Lapaz Toyota.
Talking about the classic video, he also noted that, his management team and himself wanted something a different video that will match the song, one that will be easily identified by the majority and will be appreciated by the fans, so an old school feel was added to it.
Note that Lapaz Toyota is the final around for AZONTO in the country, it is not to close the popular trend but to set new standards, if you ask me, i think so far so good for the song. People love it, DJs enjoy it, Clubs bang it and my fans always jam to it.
In his final words, Guru thanked his fans for been there all this while, Djs for playing his songs and his team for the support, this he said: ' Odo me di car no b3 mao, baby i get cars but i want buy chao -Lapaz Toyota' i guess that is the freestyle from the current banging hit single.
Story by Nana Yaw Wiredu/www.nanayaw18.com