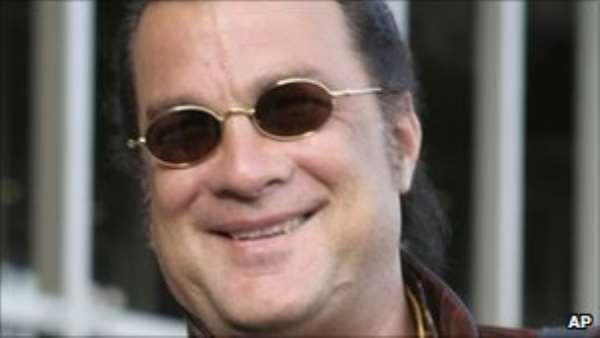 Seagal stars in his own reality show called Steven Seagal Lawman

The martial arts star's former personal assistant Kayden Nguyen had launched a $1m (£650,000) legal case, claiming he had sexually abused her and illegally trafficked women.
No reason has been given for the case dismissal.
Seagal, who was forced to suspend his reality TV show, had denied the claims.
Lawyers for Seagal and Nguyen were not available to comment on the case.
The actor's lawyers had been trying to resolve the case privately.
Ms Nguyen claimed in court documents, which were made public in April, that Seagal, 58, had asked for a massage on her first day.
She also said that the actor had proceeded to use her as a "sex toy" and subjected her to a "vicious sexual assault".
Seagal's lawyer called the allegations "ridiculous and absurd".