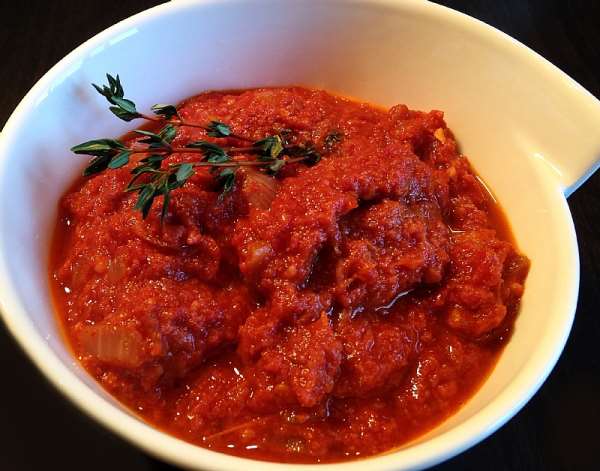 Photo credit - Eveyo.com
Ingredients
2 tablespoons of vegetable oil
1 medium sized onion
3-4 tomatoes
A pinch or two of chilli powder or other peppers
Salt to taste
Method
1. Heat the oil in a pan.
2. Chop and add the onion when the oil is hot.
3. Leave to fry on medium heat for five minutes or until the onion is tender.
4. Blend the tomatoes, add the chilli powder and add to the tender chopped onion to cook for 15-20 minutes.
5. Stir regularly and add salt to taste.
6. Remove from heat and serve.