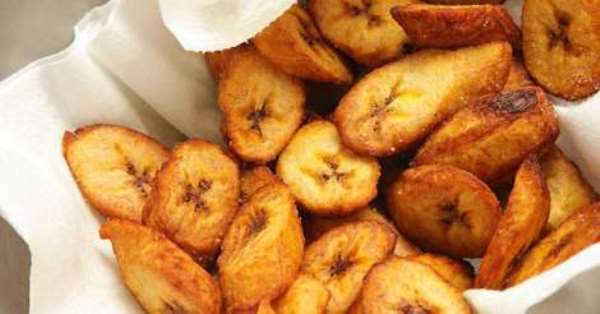 Looking for some food inspiration? Check out all the meals you can make with plantain.
Plantain is underrated. We were able to compile 8 delicious dishes that can gotten from just plantain.
1. Fried plantain


How to start a food delivery service (The crave kitchen)
Fried dodo is the greatest. The classic fried plantain can be eaten as breakfast, lunch or dinner. Mix it up with porridge beans, rice, pap, egg sauce or omelet, stew or even asun. 2. Plantain porridge

How to cook okra plantain porridge (All Nigerian Recipes)
Plantain porridge is a very interesting use of plantain. You can make unripe plantain and beans porridge, yam and unripe plantain porridge or okra plantain porridge . 3. Bole
Bole is a common streetfood in Nigeria . Bole according to the people of Rivers state is roasted plantain with really spicy pepper sauce and fish while to the Yoruba people it is roasted plantain and groundnut. However, you like it, plantain is part of it. 4. Gizdodo
Gizdodo is the perfect mix of gizzard and plantain prepared with a spicy base. Whether as a fancy side dish for rice or as a party starter for small chops, Gizdodo is the perfect meal. This meal can also be spiced up with other forms of meat, such as ram meat to make Ramdodo. 5. Plantain moi moi

How to make moi moi with plantain (Nigerian Food TV)
Plantain Moi Moi known as Ukpo Ogede is a Nigerian snack made with overripe plantains. It is not a very common meal to make but it is nonetheless delicious. 6. Plantain fufu
Plantain Fufu is a healthy Nigerian meal made with unripe plantains which helps keep blood sugar levels low thanks to high potassium levels. Check out how to prepare plantain fufu . 7. Plantain frittata

How to prepare Plantain and Egg Pizza for a special breakfast (Zeelicious Foods)
This is a more delicious and interesting take on fried plantains and eggs. It is a special African breakfast meal prepared either by frying or baking. 8. Plantain pancakes
The sweetness of plantain makes it a good option for sweet pastry like pancakes. 9. Boiled plantain and sauce

Boiled plantain and egg (Dobby's signature)
Boiled unripe plantain is one of the healthiest form of plantain meals. It reserves the nutrients because it is boiled with the outer covering and eaten with palm oil sauce. It is one of the more common meals in Eastern Nigeria. 10. Plantain chips
This snack is very common on the streets of Nigeria. 11. Plantain Mosa
Plantain mosa was recently added into the small chops family.