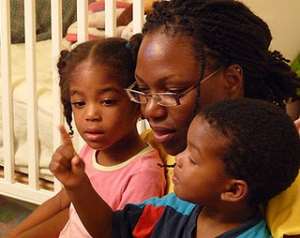 Photo culled from Curio.ca
As a parent or would-be parent, travelling with your children for the first time can feel daunting and stress-inducing. From figuring out what to pack to being concerned for your child, these are the real fears of parents. Regardless, there are mistakes you should avoid when travelling with your children or kids. Jumia Travel, the leading online travel agency, shares some of these mistakes.
Reducing screen time
In your house, you might have a policy about how much time your kids can spend playing games or watching movies on devices. But when you're travelling, you might have to bend the rules a little to survive your travel. Make sure any device you're bringing is fully loaded with approved videos and apps and allow them to have as much screen time as they want to keep them distracted.
Overplanning
You have ideas about what destination you want to visit during your trip, but remember that when you have kids, flexibility is everything. Just know that kids will create better memories - swimming in a vacation home pool and eating vacation food than they will trek or climb a mountain. It is really not difficult to satisfy them. In fact, it is probably better to allow the kids to decide where they want to go.
Choosing the wrong time of day to travel
You might not have your kids' sleep cycle at the top of your mind when you're trying to book an affordable flight, but if you have the flexibility to book based on your kid's energy, sleep and food needs, it can be a huge help. You can choose a flight departure that is closest to your child's bedtime and avoid day flights that mean your kids will be awake.
Not bringing entertainment or toys
It's worth leaving space in your luggage for a few items that help entertain and soothe your kids. Pack your child's favourite toy, animal or blanket so they can feel comfortable and at home wherever you are. Never forget their toys and entertainment if you want peace during your trip.
Overpacking
It's not smart to under-pack when you're travelling with kids. But, at the same, you don't want to overpack. In your desire not to forget anything your kids might need, you risk bringing way too much, which only adds to stress. The rule of thumb should be to pack what is really important.