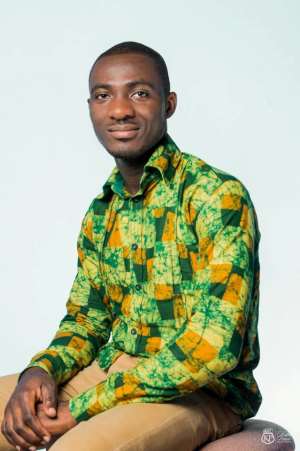 Isaac Sesi grew up like any regular kid in Ghana, but by age 11, something that will spur an entrepreneurial spirit in him happend.
At age 11, his dady lost his job and he had to find a means to survive.
"My family had a phone at the time so during weekends, while my friends were in school, I went round asking neighbours if they'd make phone calls for a fee," he said in an interview with modernghana.com."
He adds: "Sometimes business was great. Sometimes it wasn't, but the joy of being paid for a service rendered was wonderful and that was when entrepreneurship really got into me."
He got another business idea from kids in his neighbourhood after observing that the kids liked groundnut cakes so he asked her mum to teach him how to make them.
"During the week, I saved my pocket money and on Saturdays, bought groundnut and sugar and made groundnut cakes for sale."
In Senior High School, when Sesi was only 16, life became even tougher but he still had to survive so he started selling A3 sheets to all technical drawing students in the school and made a lot of money,
Soon he had made money enough to share with his family and used the rest to settle his school needs.
Still in High School Isaac and his friend started a company called Macrovisions.
They started selling flash drives and external hard drives to students at a time when these items were in high demand among students.
At this point, Sesi's interest in business had escalated and he saw every opportunity as a business idea.
"I was a science club Vice President in 3rd year in Senior High School and the science club had a big TV so occasionally, my friends and I got a few science fiction movies and advertised film shows, sold movie tickets and made lots of money."
In 2012 he got into Kwame Nkrumah University of Science and Technology to study Electrical/Electronic Engineering but became disinterested in school because he felt he wanted more than what was taught in class.
"So I decided to give myself some education outside the classroom. I read a lot, took a lot of online courses, learnt more electronics, web design and software development and read pretty much everything I saw online related to business. I applied all of what I have learned online to start my first business, " he averred.
Jump forward 2017, Sesi owns award-winning businesses such as Invent Electronics, he is co- founder of Wires & Bytes ,co-founder 2EB Media and together with his friends run a non profit called Nsesa Foundation.
Running these organisations concurrently, Sesi still has time and passion to help others build successful businesses through his resource website, Isaacsesi.com.
The resource site works to motivated and empower potential entrepreneurs as much as entrepreneurs with practical insights and resources to help build their business and become productive at the same time.
Copyright (2017) Modern Ghana
All rights reserved. This article, or any portion thereof may not be reproduced, paraphrased or used in any manner whatsoever without giving full credit to modernghana and the author of the article. The source should clearly state modernghana and the writer's name either above or beneath the article when using. However, it could be used in brief quotations and in reviews.