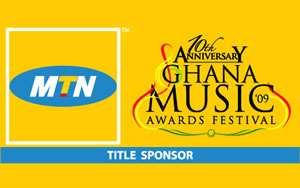 Ah, the Ghana Music Awards Festival yesterday was a magical night, full of stars, songs and fashion plus a few performances from Obour, Okyeame Kwame, Amandzeba Nat Brew and Gyedu Blay Ambolley.
The biggest names in the Ghanaian music industry flocked to the Labadi Beach Hotel Gardens as the nominees list of the 10th Ghana Music Awards was revealed yesterday.
Now Charter House is ready for the big show to begin. Below is the list of nominees.
Artiste of the Year
Philipa Baafi
Okyeame Kwame
Christiana Love
Asem
Praye
Sidney
Most Popular Song of the Year
Me Mme Me Werenfi – Christiana Love
Go High – Philipa Baafi
Africa Money – Sidney
Angelina – Praye
Ngozi – Michael Dwamena
Woso – Okyeame Kwame
Discovery of the Year
Gifty Osei
R2Bees
Asem
Wanlov the Kubulor
Klala
Richie
Best Male Vocal Performance (Solo/Group)
Do No Bi - Kwabena Kwabena
Ngozi – Michael Dwamena
Ete Sen? – OJ
Odo Dede Me – Pat Thomas
Frema – Richie
Me Nhyira Bi Da – Oheneba Kissi
Best Female Vocal Performance (Solo/Group)
Life – Bernice Offei
Me Mma Me Werenfi – Christiana Love
Me Nte Ase – Opiesie Esther
Hip Hop Song of the Year
Right Now – Joe Frazier
Konkonsa – Wanlov the Kubolor
When I Get You – Richie/Asem
Pigaro – Asem
Wonkoaa – Praye
Woso – Okyeame Kwame
Hiplife Song of the Year
Medo Mmma – Okyeame Kwame
Nye He Ye Few – Klala
Adoma – Reggie Zippy
Mercy Lokko – Czar
Oyeadieyie – Dunsin
President – Obour
Hiplife / Hiphop Artiste(s) of the Year
R2Bees
Praye
Asem
Sidney
Okyeame Kwame
Gospel Song of the Year
Go High – Philipa Baafi
Emere – Josh Laryea
Ete Sen? – OJ
Akokofunu – Great Ampong
Me Mma Me Werenfi – Christiana Love
Me Nte Ase – Opiesie Esther
Aseda – Gifty Osei
Pentecost Ogya – Evangelist Diana Asamoah
Gospel Artiste (s) of the Year
Opeisie Esther
Philipa Baafi
Christian Love
Josh Laryea
Gifty Osei
Great Ampong
Contemporary Highlife Song of the Year
Ngozi – Michael Dwamena
Akonta – Kofi Nti
Odo Dedami – Pat Thomas
B Power – Daddy Lumba
Me Nhyia Bi Da – Oheneba Kissi
Do No Bi – Kwabena Kwabena
Contemporary Highlife Artiste(s) of the Year
Kofi Nti
Kwabena Kwabena
Ofori Amponsah
Daddy Lumba
Lucky Mensah
Afro Pop Song of the Year
Gologolo – Echo
Frema – Richie
African Money – Sidney
Angelina – Praye
I Dey Mad – R2Bees
Reggae Song of the Year
M'akomamu – Papa Wastic
Change Your Constitution – Chizzy Waller
You Stole My Heart – Daasebre Dwamena
My Sweet Girl – Samini
Barack Obama – Blakk Rasta
Best Collaboration of the Year
Ade Akye Abia – Christiana Love & Kwaku Gyasi
Odo Dedeme – Pat Thomas/K. K. Fosu
Mercy Lokko – Czar/Richie/Tinny
Ngozi – Michael Dwamena/Nii Lantey
Nhyira – Slim Busterr/Tinny
Woso – Okyeame Kwame/Richie