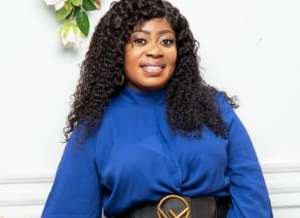 Veteran gospel artiste, Agnes Opoku Agyemang has made a shocking revelation how her husband married another woman whiles they were officially together.
According to her in an interview on Joy Prime, she had maintained the marriage because she thought he was going to change due to his pastoral role in the church.
"Upon all the problems, I refused to divorce my ex-husband because of societal pressure. I was still married to him when I heard he has married another woman," she said.
She indicated that she was warned by people in the initial stages of her marriage but she decided to stay with him for fear of being stigmatized despite the maltreatment.
"I was determined not to leave my matrimonial home despite all the maltreatment; I was strong to endure all the pains because of the word of God. Most importantly, I believed my ex-husband who is a pastor will be touched by God to change," she added.
The 'Mensan Makyi' singer remarried in 2019 after she divorced her ex-husband, Pastor Cudjoe.