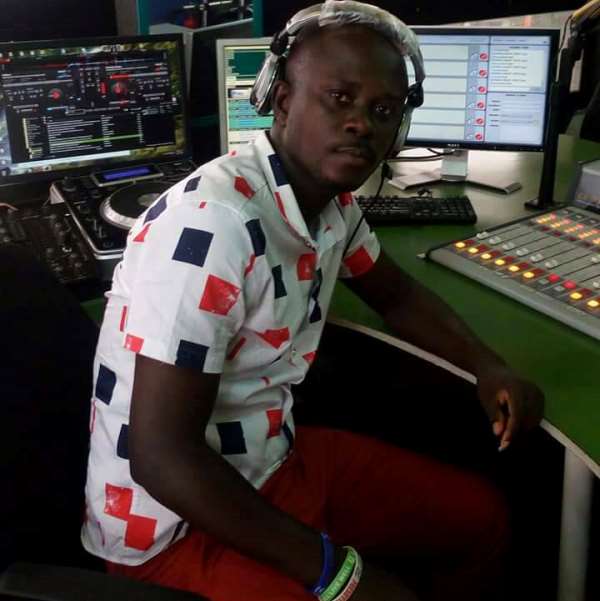 Ghanaian club and radio Disc Jockey of Okay FM, DJ Toxic laments that the creative industry has not been fair to Ghanaian DJs.
In a chat with Attractivemustapha.com, DJ Toxic opined that the entire country do not regard the profession as part of the creative art industry.
"A profession that holds the entire nation in all aspects. A profession that only involves people that have passion for it. A profession that should've been uplifted by the stakeholders of the creative arts rather looks like there is no attentiveness and proper future for its practitioners," he posited.
He was of the view that it is every DJ's dream to be on radio but even the radio stations have been unfair to DJs.
"Radio stations start their text transmissions with DJs who makes sure the targeted listeners have been attracted yet they are the least paid in most cases. At the house party level where all parties are impossible without DJs same issues apply," he stressed.
He said in recent times Ghanaian DJs have been blamed for all the major problems bordering the music industry, but their wealth has been very poor.
He added that the DJ is the least paid during radio, club and entertainment events.
He continued that even though musicians know it is the DJs that carry their final products to the appropriate market, they refuse to acknowledge the hard work due to greed and selfishness yet they are being blamed for not helping to promote artistes and local songs enough.
"This blame game psychologically tells you how relevant DJs are but stakeholders are always trying to skip that. We go from church activities to festivals, pubs and nite clubs, academic events and even to political rallies. It's about time we the creative art people to stop being hypocritical and call a spade a spade. Give unto Caesar what's for Caesar. There should be something protecting DJs and respect due them should be given," he laments.