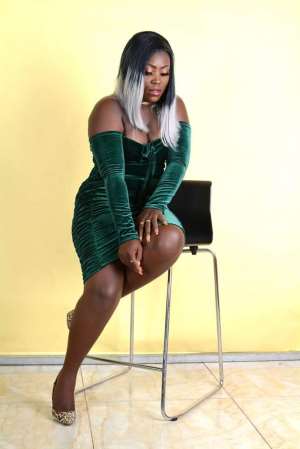 Bryt Fm's Atesem Hemaa
Bryt Fm's Atesem Hemaa is to host this year's Red Carpet as part of Eastern Music Awards Night slated for Saturday, 7th December at Koforidua Centre for National Culture.
The Award, seems to reward hardworking musicians in the region for their works over the year under review.
Atesem Hemaa, has for some years now, been participating in most entertainment shows, hosting artistes as well as participants as either MC or Red Carpet host.
This year's edition seem to be extraordinary as the "sexy goddess" is poised to give in her best at the event.
She indicated, "As we do it always, this year's edition promises to be extraordinary and I am going to give in all my best as I do all the time. It's about interacting and having fun as well"