Actress Maame Serwaa Features on BBC News Documentary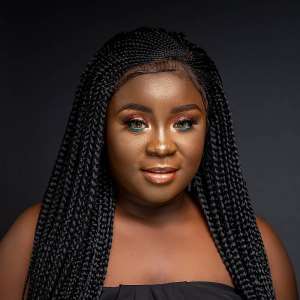 Maame Serwaa is the first kumawood actress to be featured on BBC News documentary. Maame Serwaa's immense contribution to the movie industry caught the attention of BBC.
The BBC News had a documentary on the Kumawood movie industry with special focus on Clara Benson known in showbiz as Maame Serwaa .
I must say that I was very impressed by Maame Serwaa's composure during the documentary, and i think her management are really doing a great job.
Maame Serwaa shared her story particularly how she entered the movie industry. According her, her mother introduced her to acting at a tender age where she was made to stand in for a young actress who did not show up for her role that day.
Speaking of challenges, Maame Serwaa said, "My biggest challenge is combining my acting role with education". She revealed how she goes on set every day if there is a movie she cast in.
She mentioned her desires to go international. She hopes to be an international actress beyond the borders of Ghana.
Watch the documentary below: