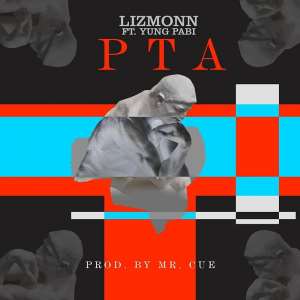 Riding on the huge success amassed with her debut single, Fortified followed by Darkest Night, budding songstress, Lizmonn returns to the kitchen to cook for her fans and all music aficionados, another stellar single titled, P.T.A. which features Yung Pabi.
P.T.A, translated in full words as Patience, Trials & Affliction is a relatable theme sourced from experiences and observations by a young and rising artiste like herself on the musical scene.
In a sweet, melodious and spirit elevating chorus, Lizmonn sings the poignant inspirational and motivational hook atop RNB/hip-hop fused beat backed by brass violin, indulging a classical feel.
Yung Pabi on the rap came in with his usual energy and exceptional confidence for a young rapper of his caliber and excellently highlights the obstacles he has surmounted so far in the industry with an immense lyrical prowess and surgical delivery that will wow and captivate any listener, a fan of the genre or otherwise.
This fresh offering from the Lizmonn ft Yung Pabi is intoxicating and is sure to be an instant hit and fan favorite. There is more to say about it but I will leave the rest to you after you listen.
P.T.A. is produced by Mr. Cue and is available on all digital platforms now. Kindly check them below.
iTunes https://itunes.apple.com/…/p-t-a-feat-yung-pabi-…/1449474269
Deezer https://www.deezer.com/us/track/617327202
Spotify https://open.spotify.com/track/6dPdiPcc2SW0SQjYv8xQjQ
Amazon https://music.amazon.com/albums/B07MQTBV6P
Music Township http://musictownship.com/lizmonn-ft-yung-pabi/
A 2019 Submission, According to Felix G Yhakubu.