Kumawood actress, Nora Frimpong Manso slays in new photos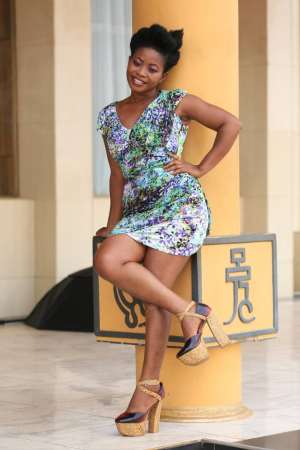 New photos of one of the most popular veteran actresses, Nora Frimpong Manso who is loved by all, has emerged and Ghanaians are loving her for that.
The successful actress who is known for her very good diction, great interpretation of roles, and beauty which makes her look younger than her age took to her social media platform to share photos of herself in Kente Clothes with the caption;
"We live in an era where the idea of "BEAUTY" has been totally misconstrued. Many girls have been fed unrealistic concepts of – how their appearance should be or how they should carry themselves due to what they see on TV, the celebrities the society tend to idolize and even what they are taught. Women are constantly comparing themselves to one another, and not many are uplifting themselves and spreading more awareness on Self-Love. When you fully accept who you are and understand that you can't be no one but YOURSELF, life flows much easier. I felt the need to say this because there's a girl somewhere who needed to hear this. Be You, to the fullest."

LOVE SUNDAY
LOVE YOURSELF
LOVE ME….
LOVE GOD
Am NORA UR' MAJESTY…
Her immerse contribution to the Kumawood industry and easy going/scandal free lifestyle has in some way contributed to her success.
Here are the new photos of the Kumawood Actress popularly known as "NoraUrMajesty"