Joining Universal Music Was A Big Dream- Cina Soul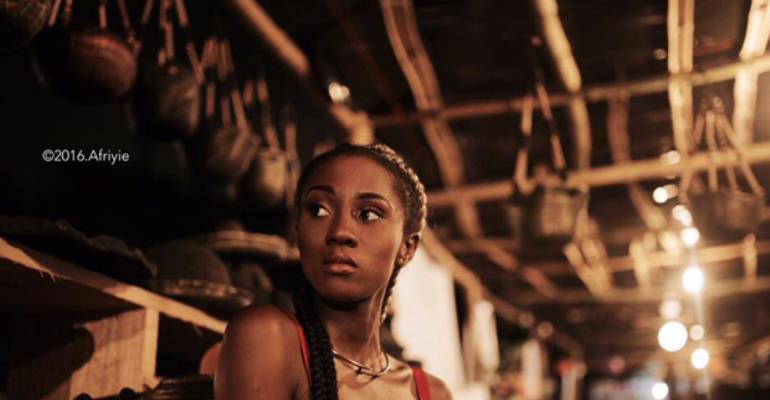 Universal Music Group has signed soul singer Cina Soul, and she is the only Ghanaian female artiste basking in that glory at the moment.
She confirmed the deal with NEWS-ONE on Sunday saying, "You have the confirmation now."
"Guys I'm excited about today because it's been a long time coming! In 2015, I tweeted about getting signed to Universal, Sony or EMI in 2018 I got signed to Universal. Please RT and share my new song! Bless you guys," she tweeted on Friday.
Cina Soul, born Christie Quincyna Quarcoopome, is described as an extremely talented soul singer.
In 2014, she was a finalist in the Vodafone Music Icon talent show, which she participated in as a 19-year-old student of Psychology & Archaeology at the University of Ghana.
She has opened shows for popular Ghanaian artistes like M.anifest and Efya.
Cina Soul released a seven-track EP titled 'Metanoia' in 2016 and it features M.anifest, Kidi and Worlasi.
Cina Soul's vocal range is a perfect mix of Corinne Bailey Rae and Emeli Sande.
Her ability to get listeners hooked to her lush sounds is one that should not be underestimated. She sounds amazing in her live performances, captivating her audience every time she steps foot on stage during concerts.
Her debut song in 2018 is titled '00:01', and it's an inspiring interesting piece.
Universal Music Group is the world's leading music company. It is an American global music corporation that is a subsidiary of the French media conglomerate Vivendi. It owns and operates a broad array of businesses in more than 60 countries.
Signing Cina Soul is a definitely win for Ghana's music industry.