Hundreds Attend Abigail Ashley's Book Launch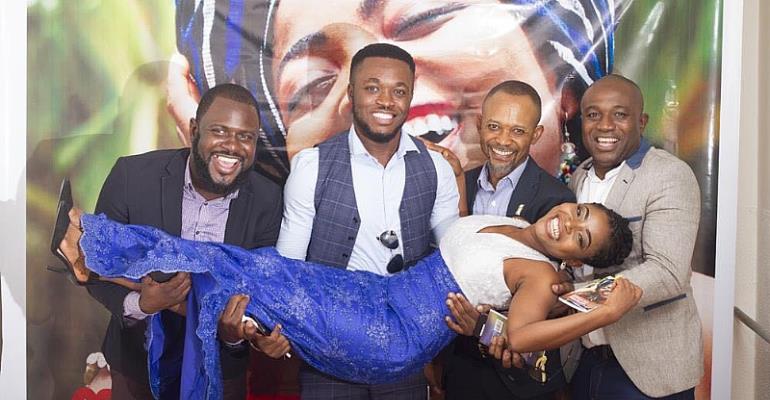 Health advocate and host of My Health My Life on UTV, Abigail N.M Ashley, has successfully launched her maiden book titled 'A Decade Of My Life, Behind My Smiles' at the Sunlodge Hotel in Accra.
More than 300 people turned up for the launch, where popular Ghanaian music group, Ink Africa, performed live to entertain the audience.
Hosted by motivational speaker Kwaku Adumata, the launch attracted celebrities, radio and television presenters and other top personalities in the society.
Speaking at the launch chaired by Dr Adu Boateng, Chief Executive Officer (CEO) of Endpoint Homeopathic Clinic, the mother of the author, Justicia Naa Yoyoe Nartey-Ashley, stated, "As a family, we are very proud of Abigail because she has done something that is very wonderful. Abigail has done something others have failed to do. The book is full of inspiring message that could change someone's life."
Describing the book as a motivational and inspirational one, she added that it is a must-read book for everyone who wants to lead a healthy lifestyle.
Dr Boateng, on his part, said the book could help one to realise his full potential because it acts "as a generator to kick-start one to work hard towards his or her dream".
'A Decade Of My Life, Behind My Smiles' shares a life story of how the author's life was saved when she developed a fatal kidney disease, of which doctors declared a few months for her to live.
Her life was said to be dependent on dialysis therapy, which, in fact, is immensely expensive, and so almost impossible for her to count herself among the living five years ago.
Sharing her surviving story, Abigail who is currently in her final year at the university studying Public Health wept, saying,"The part that really got me jittery was when trained doctors in Ghana, South Africa and London told me that if I fail to undergo dialysis I could not live to see the fifth year."
By George Clifford Owusu