The Making Of The Movie "The Cursed Ones"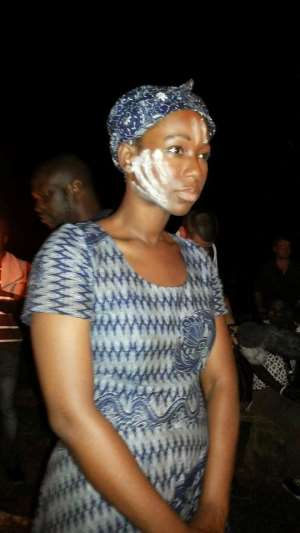 The Making Of The Movie "The Cursed Ones" Featuring Oris Erhuero, Ama K. Abebrese, Jimmy Jean-Louis, Joseph Otsiman, Ophelia Dzidzornu & Others
The excitement is on and we cannot wait to watch another great feature film-The Cursed Ones from the producer of ''Nana Means King'', Nicholas K. Lory.
A lot went into the making of the movie "The Cursed Ones", which pulls together some of the best talents in the Europe and African industry to tell a true African story.
With names like Oris Erhuero ( Sinbad Fame ), Ama K. Abebrese, Jimmy Jean-Louis ( Derailed Fame ), Joseph Otsiman, Ophelia Dzidzornu ,Akofa Edjeani Asiedu , Rama Brew and Fred Amugi on the cast list, you do not have to worry about the delivery. To get an idea about what "The Cursed Ones" is bringing to our screens, read this….
Set in a rural town of the Niger Delta, The Cursed Ones tells the story of two men who have the courage to fight back against corruption and false prophets. A disillusioned reporter and a young, reformed assistant Pastor attempt to save the lives of children accused of witchcraft.
'The Cursed One', is produced Nicholas K. Lory ( Zissou Productions )and directed by Nana Obiri Yeboah of ''Nana Means King Fame''.
The movie is scheduled to be released on April 2015.
Check out these photos from Behind the Scene Photos below
By Eugene Nyavor (GhLinks )