Youssou N'Dour To Officiate the 2nd African Creative Economy Conference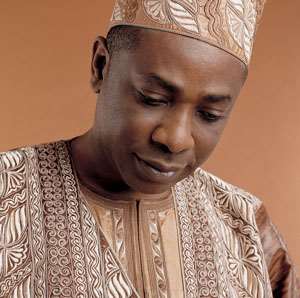 Senegalese Minister of Culture and Tourism H.E. Youssou N'Dour will officiate the 2 nd African Creative Economy Conference in Dakar, Senegal.
Youssou N'Dour is a Senegalese singer, percussionist, songwriter, composer, occasional actor, businessman and a politician.
In 2004, Rolling Stone described him as "perhaps the most famous singer alive" in Senegal and much of Africa. Since April 2012, he has been Senegal's minister of Tourism and Culture.
The 2012 Creative Economy Conference was a rare opportunity that would mark the coming together of powerful debate from across the continent, for three days of live and rich provocation from pioneering international practitioners and thinkers, and the unprecedented collaboration of arts institutions from 40 African countries.
The ACE conference would take place from November 14 to 16 at Hotel Ngor Diarama in Dakar, Senegal.