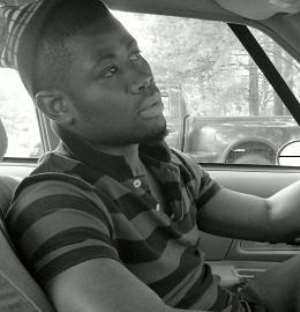 Morf is an upcoming Ghanaian artiste, born and raised in his home country. Like the many new cats coming up in the industry, his music has largely been influenced by the hip-hop and RnB genres.

Though he seeks to be a motivational tool for the youth through his music, he however makes sure the songs he produce fit perfectly into the party lifestyle of the Ghanaian people. He says he is very passionate about the music he makes and getting on stage to thrill music lovers to an amazing tune is always one of his key goals. The young emcee believes in his potentials and thus says he is capable of making hit records throughout an album. He says his dream is to entertain people across the nation and worldwide and also make other people's dreams a reality through charity events.

Morf also doubles as a clothing designer, with his own clothing line called morf. "I am capable of changing the lives of many especially the youth around the world, and that's what I'm geared towards", he added. Morf, talking about his dreams and career said, "I have big plans for my music career. I started off as a little kid signing up for local talent shows. I have faith in anything i do. It's not an easy hurdle to jump trying to be a musician but i am not ready to give my dreams up. This isn't for the money and fame but for the innate passion and desire to motivate people through my music and help people specially the kids and the youth to pursue their dreams and goals in life. This is my life, my passion and my dreams. This is what I've been fighting for".

He explained that there are loads of disappointments and rejections but it's all for the better since it transformed him into a better musician. You can check him out on youtube by searching for SYBISY.