3 reasons why Ghanaians website fail to convert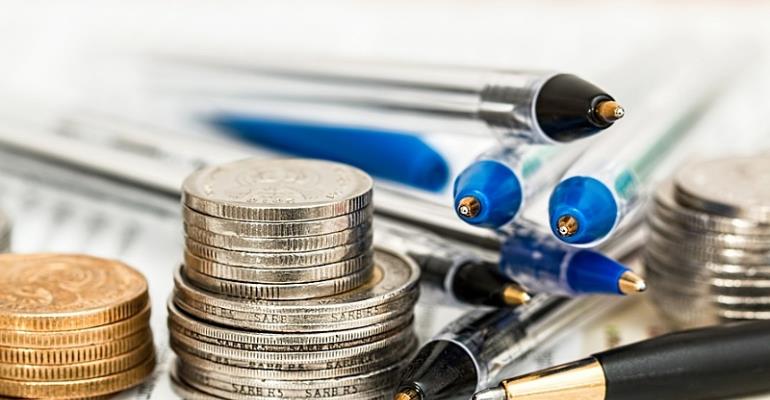 For many years I have been thinking of writing about this issue, that is, why Ghanaian businesses with websites don't actually benefit from their website. As a web developer and online marketing consultant, I have come across different business owners who will ask me why should they spend money on building website when they are not sure it will bring a return on their investment. And a business owner who manages to get a website for his or her business wouldn't bother renewing its service after 1 or 2 years base on the same reason. Besides, who will want to spend money on something they will not benefit from. Will you?
There are 100 of businesses in Ghana with a website and 80% of them will tell you they've never received paid client through the means of their website. Well, they just have the website for competition seek, for friends or some other reasons.
In this article I will share with you some reasons why your website doesn't convert or bringing you clients as it suppose to.
1 Optimize for the web.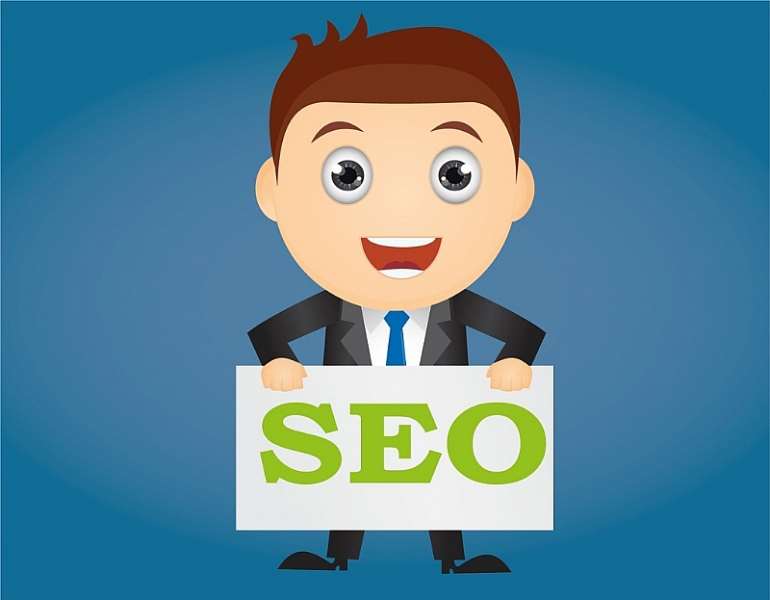 A website should not be only design for user experience but for the web experience also.
This is how webopedia explained website optimization:
"Also called search engine optimization (SEO), website optimization is a phrase that describes the procedures used to optimize – or to design from scratch – a website to rank well in search engines. Website optimization includes processes such as adding relevant keyword and phrases on the website, editing meta tags, image tags, and optimizing other components of your website to ensure that it is accessible to a search engine and improve the overall chances that the website will be indexed by search engines."
These are some reasons why your website should be optimize.
(a) 94 percent of B2B buyers research online for purchase decisions
(b) 62 percent of Millennials research products on Facebook before buying
(c) 89 percent of consumers use search engines for purchase decisions
These statistics show that for your business to part of these numbers, your website needs to be well optimize if not you will only have a website but will not get return on your investment. And I can tell you for sure that many businesses in Ghana that have a website don't even know whether their website is optimized or not. They just paid for it. So how do you optimize your website for the web? I will suggest you give it to a professional or a company with such expertise to handle it for you. Haven't said that, I will show some of the basic ways to optimize your website (Also call On page optimization)
Include meta and title tags.


What Are Meta Tags?
HTML meta tags are officially page data tags that lie between the open and closing head tags in
the HTML code of a document.The meta tags exist for search engines and browsers(or other web services)
Place a title tag at the top of each page to identify the document's overall content.
The Description Meta Tag


Description Meta Tag tells the search engine what your page or site is about: For the search engine to understand what your page is about, you need to write a good description.Add a meta keyword tag as well to reveal the most important keywords for each page to search engine bots.
Note: Google's search bots do not look at meta keywords, but other search engines may.
If you are looking for easier way out for your meta tag you can use this meta tag generator tool
Keywords
Your keywords are the key words and phrases in your web content that make it possible for people to find your site via search engines. Identify keywords related to your site's content. Tools like google keyword planner, keywordspy can help you come up with long tail keywords related to your site's content.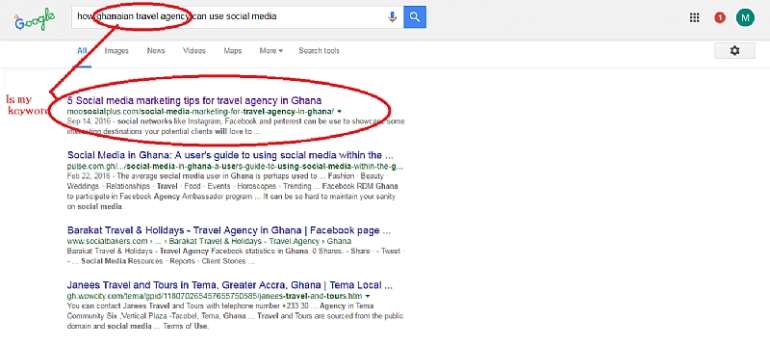 Questions to ask yourself when researching for your keyword.
Is the keyword relevant to your website's content?
Will searchers find what they are looking for on your site when they search using these keywords?
Will they be happy with what they find?
Will this traffic result in financial rewards or other organizational goals?
If the answer to all of these questions is a clear "Yes!" then proceed .Place keywords strategically throughout your content. Having keyword-rich content is the key to performing well with search engines. Some search engine bots may penalize you for keyword spamming, however, so learn where to focus your efforts:
Use the keywords liberally on your home page.
Include keywords in header tags, title tags, and meta tags.
Include keywords in the anchor text used to describe links.
Use keywords in the URL of new pages.
Image Alta Tag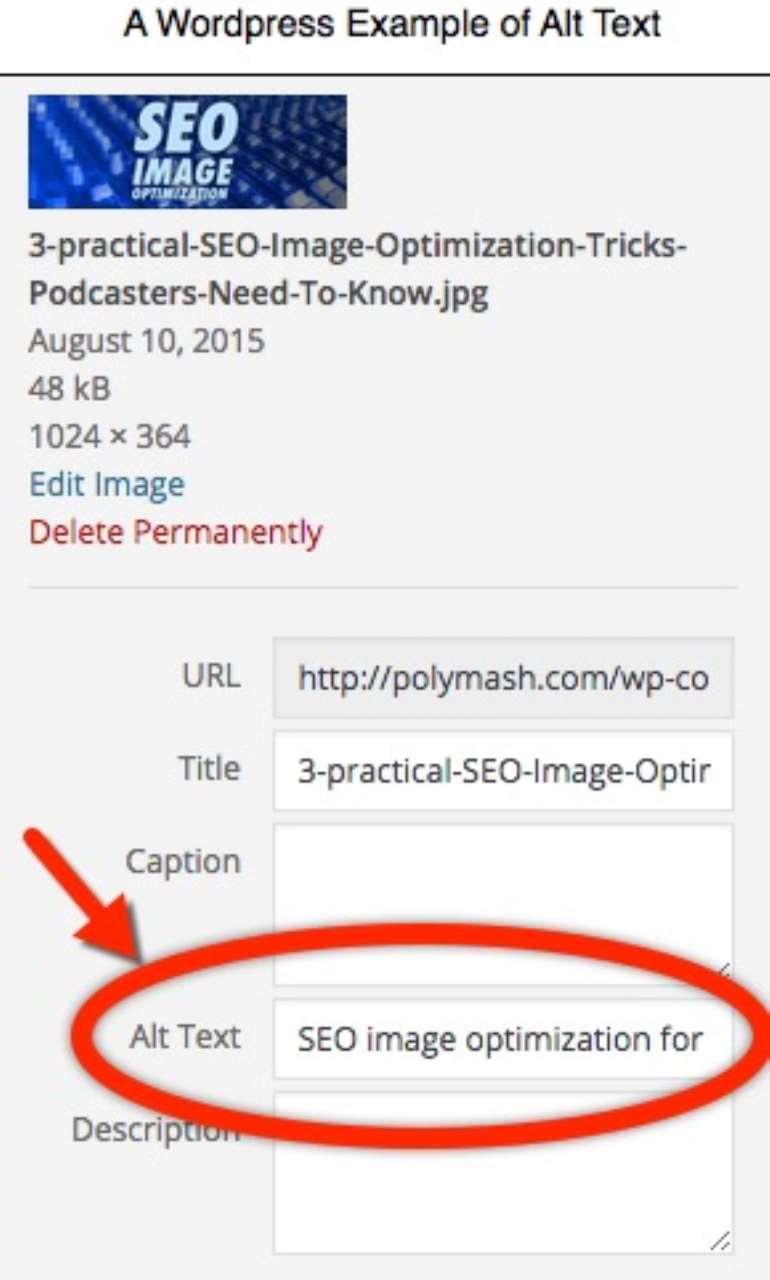 (Image Courtesy of polymash)
There are many ways to make your articles easier to read on the web and image is one of them. The ALT tag adds a text description to an image on your site, and should be used for all images, graphical bullets, and graphical horizontal rules. The alt text within the ALT tag should let the user know what an image's content and purpose are.
Use alt tags to describe your images. This makes them searchable by search engine bots, which cannot otherwise detect what is in your images. If you can, include a keyword or two in these descriptions, but keep the description accurate.
7 other tips to consider include.
1. Use the right image
Finding and using the right type of image for your website is an essential step towards success.
2. Choose the right file format
After you have chosen the right image, you need to decide which file format is optimal for your needs.
3. Optimize your images for the web
When optimizing images for the web, your goal is to reduce the file size as much as possible, without sacrificing too much in terms of image quality.
4. Use informative file names
For images downloaded from your camera, give them a new name that's descriptive, making it easier for search engines to find them.
5. Pay attention to alt text
Alt text (short for "alternative text") is used to highlight the identity of an image when you hover over it with your mouse cursor.
6. Create image sitemaps
Google encourages you to use image sitemaps to give their search engine more information about the images available on your website.
7. Integrate social media
Social media plays an important role in your overall SEO and customer acquisition strategy.
Get other websites to link to you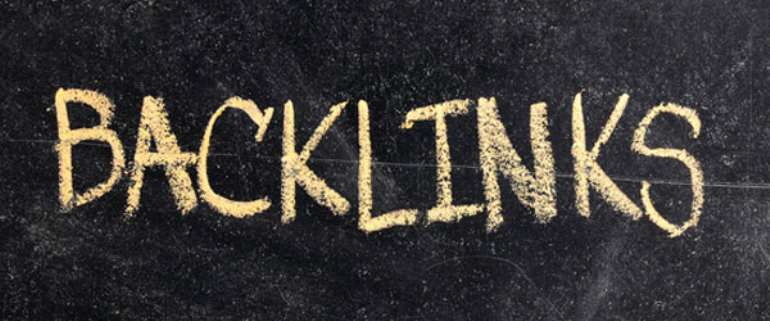 Before I talk about the links I want to illustrate how the search engine work with links. Let's take the search engine as a public bus and the World Wide Web as Accra with many bus stops. The bus stop contains different kind's of people( i.e. web pages, document like pdf and images). In order for the bus (search engine) to reach these bus stops (World Wide Web), it need roads ( links). These links (road) allow the search engine(bus) to reach billions of web pages,document like pdf and images (people) on the World Wide Web(bus stops) through the use of an automated robot( may lets call them the driver and the conductor or mate), called "crawlers". Now the search engine( bus) will store these web pages,document like pdf and images (people) in massive databases(Houses) across the globe, to be recalled later when needed for a search query.
Note that the search engine(bus) take notice of the road(links). The search engine is always looking for good roads(high quality links) and will rank keyword with high quality link(better road) than a low quality link(poor road). I don't know if did well with this illustration or not. Let me know in the comment below.
Link building refers to the process of getting external pages to link to a page on your website. Building good incoming or back links can also increase your search engine ranking and website traffic.List your website in relevant directories and forums, and ask websites on similar topics to link to content on your website. Most major search engines rank web pages based partially on the number and the quality of links that point to the site.
Create a site map.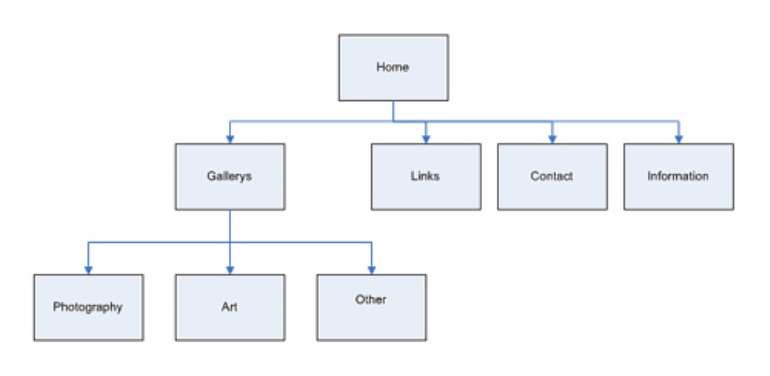 Site maps are XML files that list every URL in your website. Your web host may provide this file, or you may have to make it yourself. Find an example site map file and replace the example URLs with URLs of pages on your website. Once every page is listed, upload it to the root folder of your web server. Submit the link to this site map to Google and other major search engines.Search online for "submit a sitemap" to find sites where you can submit your link.
You may also hire a service to make a sitemap for you.
Free tools to generate sitemaps…..
2 Your website speed.
Your website page loading time is an important part for your website visitor. You visitor dont actually care about the aesthetic design or the nifty fuctionality of your site. They tend to care about the load time.And beside search engines also depend on your site load time. So if your website load time is slow users of your website will abandon it before it open the contact us page. And you will have poor ranking on search engines resulting to no one visiting your website
This is a great infographic from kissmatric


Free tools to help you test your website speed and give you recommendations.
Google Page Speed Insights
This report is based on generic optimization rules that should help speed up your front-end code. The tool will grade the speed and user experience from 0 to 100 for both mobile and desktop devices, including ways to fix any potential problems. It is worth pointing out that Google Page Speed does not actually measure the actual speed of your page, so a high score may not result in a faster page speed. Use this tool to verify general best practices.
Pingdom Tools
The Pingdom Tools Website Speed test will examine all parts of a web page to identify any performance bottlenecks. It also provides a performance score and ways of improving your site (similar to Google Page Speed Insights).
Webpagetest
A real gem in the page speed arsenal. This tool allows you to test your websites page speed from various locations around the world, using real browsers and connection speeds. Tests can be recorded to video for further analysis.
GTmetrix
Our personal recommendation. This tool incorporates the best bits from Pingdom, Google and Yahoo.
3 Lack of CTA (Call to Action)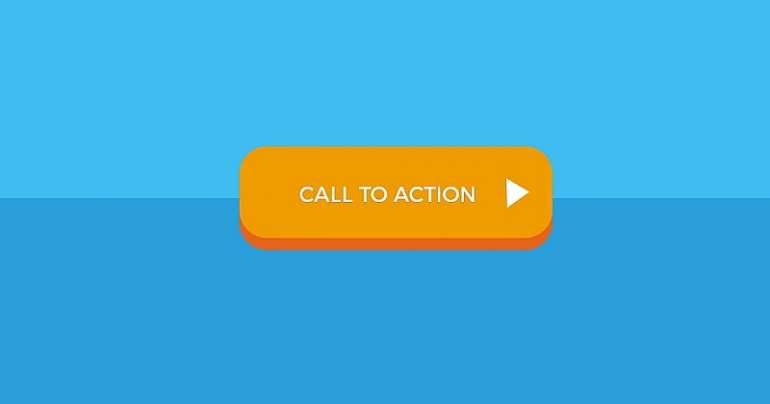 Here is Everything You Need to Know About the Psychology of the Call to Action. The call to action has a fascinating psychology behind it that includes width, color, border size, copy, and cool CSS effects. Yet, at the same time, this psychology goes far beyond those elements. When we understand the psychology of the call to action, we take huge strides forward in our effectiveness as marketers our business.
So what is call to action(CTA)
A call-to-action (CTA) is a button or link that you place on your website to drive prospective customers to become leads by filling out a form on a landing page or taking an action on your website. A CTA is the link between the regular content that your potential customer is interested in, and a page with a more high-value offer on it (the landing page) that is relevant and interesting enough to persuade your visitor to complete a short form.
Example of CTA wording:
Start a free trial
Download my free ebook now
Make an appointment
Get a free consultation
Your call to action buttons are arguably the most important part of your website,it help achieve website goals,Keeps visitors on your website,Convert potential customers and leads.

Hubspot gave some best practices to creating CTA.
Follow these guidelines to create CTAs that adhere to established best practices.
CTAs should be:
Visually striking with copy that compels you to click the offer
Brief: A couple of words is best, no more than five is ideal
Action-oriented: Begin with a verb like "Download" or "Register"
Located in an easy-to-find spot that follows organically from the flow of the webpage
In a contrasting color from the color scheme of the webpage, while still fitting in with the overall design
Large enough to see from a distance, but not so large as to detract attention from the main content on the page
Easy to understand and clear: Be sure to state exactly what the visitor will get if they click on the CTA and go to the landing page
Now What?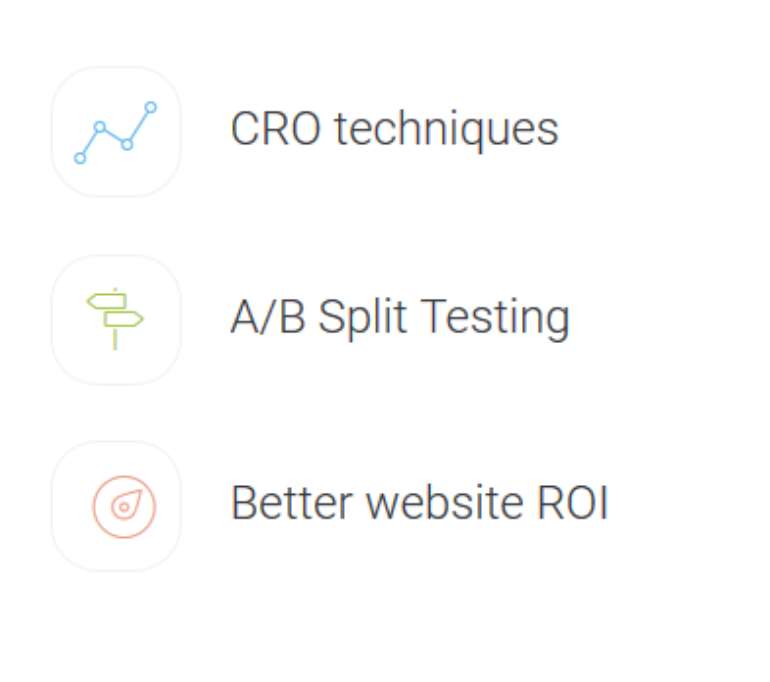 So what if my website have all these in place and yet not converting or bringing me paid clients. What do I do. Again I will say hire a conversation rate optimization expert. Experts have the experience, knowledgeable in their field so I will always recommend giving your work to an expert to maximize the full benefit. But again lets talk about CRO (Conversation rate Optimization)
Lets see how wikipeida explain CRO.
"In internet marketing, conversion optimization, or conversion rate optimization (CRO) is a system for increasing the percentage of visitors to a website that convert into customers, or more generally, take any desired action on a webpage."
With CRO,you identify ways you can improve your website in order to get a higher number of people click on your Call to Action or sign up for your product or service.You then come up with hypothesis to test against your current version to see which one is more effective at at getting visitors to sign up or buy. In the end, you implement the variation that convinces the highest percentage of people to buy what you're selling.
Why is it important?
Conversion rate optimization is important because it generates more sales for the same amount of traffic you're currently receiving.
Let me use an example from quicksprout
Consider a hypothetical scenario where you're the owner of a software-as-a-service (SaaS) business. Before optimizing your site, you convince 5% of people to sign up for your service which costs $50 per month. That works out to 50 new customers per every 1,000 visitors and $2,500 in monthly revenue. Now, suppose you optimize your site and raise your conversion rate from 5% to 7.5%. At this rate, 1,000 visitors turns into 75 customers and $3,750 in monthly sales.
Do you see what happened? You didn't change anything else about your business, but after making your conversion funnel more effective, sales increased by $1250 for the same number of visitors and with the same pricing as before. Your sales funnel is more effective, and you make more money as a result.
Conversion rate optimization is all about A/B testing.
But before you start optimizing your website,the first thing you need to do is gather data.If you don't gather data, then you're left guessing what to change based on your gut. This isn't a good idea and can lead to wasted time and
money.Options to consider when gathering data include Google Analytics, Customer Surveys and
On-Site Surveys.
Conversion rate optimization is a full topic on it own and am sure they are tones of information about Conversion rate optimization when you search.
My point here is even when you think your site is well optimize for the web and users but still not converting, there are still ways to determine why and how to make your site convert.
Conclusion
I hope after reading this article you will revisit your site and take actions for it to start converting or increase your conversion.To me these are the three most important reasons why your website is not converting or bringing you paid customers. Also make sure your website is responsive or mobile friendly.
I'm interested to know, are there any techniques you currently use to increase your site conversation which i have not mention already? Get involved in the comments below.
For more stories like this visit http://moosocialplus.com/blog