what is a microjobs site in ghana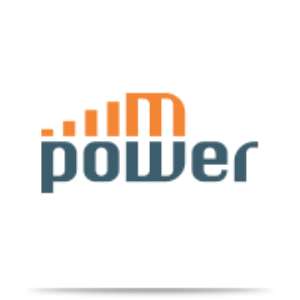 A microjob is, as the word implies, a very small paid task. A better word for microjobs might actually be "gigs" because the word "jobs" might imply employment, and no micro jobs are for employees but only for independent contractors.
The basic concept of a microjobs--receiving a small fee for a small task--runs across many possible types of micro jobs. These might include:
• Online tasks - These small tasks, or microtasks, can be done entirely online, requiring no real-world interaction. Buyers of these services advertise on microjob websites to find someone willing to do the task.
• Real-world tasks - Similar to online tasks in that buyers of service advertise online for workers, the task is not completed online but in person. Websites promoting these types of micro jobs are basically a marketplace for odd jobs.
• Crowdsourcing projects - Using an online crowdsourcing platform, companies hire workers to do one small part of a larger project. Workers generally log on to a company's website and choose from available tasks.
• Website usability testing - Remote usability tester review websites and mobile apps for a set fee (usually around GHC10), typically using a screen or voice recorder. See list of website usability testing jobs.
• Online services marketplace - In these microjobs, workers offer small services (usually for a set fee) and buyers browse the marketplace to find people offering the services they need.
• Reward programs - Some microjobs may not offer payment in money but in points or something else. The tasks in these often involve marketing products to the worker.
• Surveys - Completing surveys as a work-at-home job has been around for a while and is, perhaps, the original micro job.
How Are Micro Jobs Done?
Many microjobs, particularly those of crowd sourced data entry projects, are done completely online from a computer. However, some microjobs may be done in both in the real world and online and could require a cell phone. For example, a company may want you to go to a store and photograph a display of a product or conduct a price check and submit the information online via your cell phone. For more on these type microjobs see these
How Do Micro Jobs Pay?
Generally, these jobs pay very small sums, but they should require very little time. Jobs may pay anywhere from 1 cent to GHC50, and the idea is that the labor required should be in proportion with fee offered. That said, in order to make money, you have to work fast and take on as many tasks as you can.
Since these are done on a contract (and not employee) basis, there is no guarantee that these micro jobs pay minimum wage. Most companies pay cash (through a Mpower account) but some pay in something other than cash, i.e. gift cards, reward points, services.
What is SmallSmallJobs?
SmallSmallJobs.com is a social website where people offer to provide a service or goods for the low, low price of GHC 10. You can be a part of this if you have skills, ideas, services or products that you think are worth someone paying you GHC10 for.
SmallSmallJobs.com will keep a cedi from each sale, so be prepared for that. You can withdraw once its cleared ie buyer is satisfied.
What Kinds of Services or Goods Should You Sell on SmallSmallJobs?
People come up with all sorts of interesting ideas. You can send someone an origami crane or a set of handmade soaps. You can offer virtual assistant services. You can answer questions about cats, sell an ebook, help someone make a budget, create logos, or even promise to write someone's URL on your forehead for a week. Now that is interesting marketing.
Lots of people offer to send postcards from exotic (and mundane) locales. Do you live near a place where a post card might appeal to armchair travelers? There are even philanthropic Jobs. I have a few Jobs posted in case someone wants to chip in to help me clean up the trash in my community or provide health care for an adopted stray cat and her kittens.
How Should you Write Up Your Job?
Once you have a few ideas in mind for your Jobs, you simply write them up and post them. You will want to post some kind of related image, make a short, enticing description of what you will do for your clients, and fill out a short bio with photo. The more information you can provide, the more trustworthy you will appear. Since a lot of SmallSmallJobs.com Jobs are posted by flakes who do not provide any service (or lousy service), you want to stand out as someone who will provide much more than GHC10 worth of work.
Look at the people who have the most reviews. There are people actually making good money from SmallSmallJobs. You are only limited by your time and creativity in coming up with ideas.
Once someone buys your Job, get RIGHT ON fulfilling your order. Don't forget to click the button in the back end that indicates you've finished the work. A timely response will hopefully earn you a glowing review. The more reviews you garner, the more orders you will rack up.
Withdraw your Funds
Once you've finished your first transaction, you can start to withdraw your funds. Remember that SmallSmallJobs.com keeps one cedi from each sale, so you will earn nine cedis. All withdrawals are routed through Mpower Payments
Promote Your Job
You can use the URLs associated with your Jobs on Twitter, Facebook, LinkedIn, or any other social networks you associate with. You can add the links to your email and forum signatures, and post about your SmallSmallJobs.com Jobs on your blog.
If you really want to promote your work on SmallSmallJobs.com, you can explore more traditional marketing methods like posting the link on business cards, making up flyers to leave on cars, or use word of mouth to tell everyone you know about your Jobs.
Disclaimer: You might earn nothing on SmallSmallJobs, or you might churn out a decent side business. Think about the things YOU would be willing to do for GHC 10! And get creative!