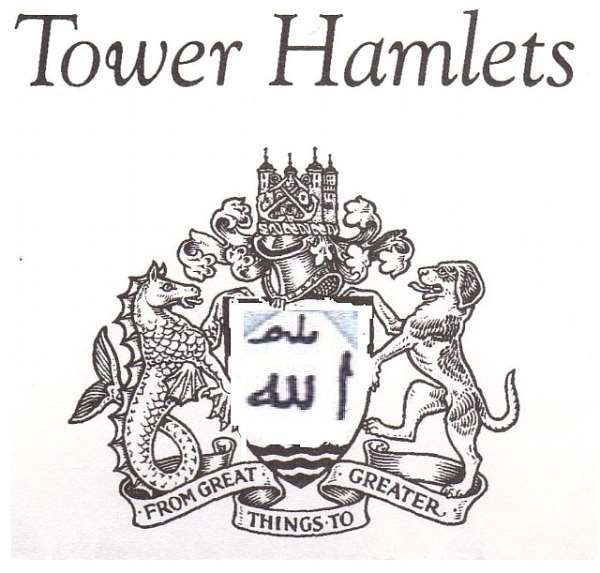 "My love one day blinks of your eyes
I will leave you alone forever
But I never will leave you to forget my sign of forgotten love
As our love was love at first sight
I will always appear in your thoughts and in your mind.
Whatever circumstances you may be but
Don't think I will never knew?
How much pain you may suffer for loneliness in your lonely life.
Every breath of your fresh air will touch my lonely soul
No matter how far I may be in this world
That far as skies can reach sound of your tears of suffering
God will sure to protect you without
Any medication of tablet Zyprexa or Seroxat in your life.
How must I still love you when you realise than you will no longer want
My love but cry for your unknown lover
His name is known Allah
That when I will be the most jealous of you
By leaving myself alone you will stands to prostrate in love.
You will be surprise how my love remain untouched for
When you realise our love was indeed part of unknown lover attention
Medically known visual hallucination.
To test out strength of broken love apart in this world
No matter what cast our love may be place into category
In the national literature public library.
To many lover fall in love and lost their own identities in his or her society
But they never give real home address or telephone number
They never knew the reason why their love ever was broken apart?
That when lover remember The Islands Historia De Amor book of poetry
Or try to visit author Abdul Haye Amin Village known as;
"Sub-Han-Na-Rabbi-Al-A-La"
Instead of local Temple, Churches or Mosque.
When they never can reach author mobile telephone number 786
To learn more about Author Abdul Haye Amin lover and his book of poetry
That when followers get crazy to see personally in the village.
But they never will forget to carry packet of Mombati and Aggarbatti
To light author Abdul Haye Amin lonely Village of
"Sub-Han-Na-Rabbi-Al-A-La"
To read book of poetry?
Candle and incense stick will be always in every one hand
Instead of free N.H.S. packet of condoms with their tears on!
Poor Author Abdul Haye Amin advice
Please my lover never visit my permanent home
"Sub-Han-Na-Rabbi-Al-A-La"
Nor try to call by 786 my mobile number
Because I never will be there to answer your call?
You may go to pub or disco for infidel pleasure!
My biggest mistake in life I disclosed my permanent address
That was my disability in word of literature in foreign invocation of faith
When I first time fall in love I gave nothing but all
To invest my trust as a security to last my love forever
I knew today no one will leave my lonely village alone!
How fool I was to fall in your Love?
Gave my home telephone number and address
The beauty of your look and sexy shape drive me to forget
My education in nursery school I should never stair at you!
But your inspiration of beauty tell me too many story to write
When I see your beautiful face I forget everything I ever had in my mind.
Even British medical Board recognised author Abdul Haye Amin Village
When patient fall into ocean of love they refer to go to author village
Under the tablet Seroxat mentioned to practice how to prostrate in love,
Another word in medical science ritual.
Now think my love how much I love you in this world
Today my name is in the board of tablet Seroxat Instruction
Will you be not proud of yourself how famous your lover is?
Your generation may wonder how your lover names reached far as
Nation medical board Intensive Care Unit
Will you not glorify your lover once in your life time?
That no one else but I was your most dear lover in your life?
Love at first sight that I can drew no picture of your beauty in this world.
I may be Visually Impaired medically known Auditory Hallucination
In your eyes but I can see you by mean in any distance
Since I fall in love with you I was known total blind.
Therefore there is no treatment those who fall into your spell of your love
And society beyond any power to control any lovers deeds
Nor local court of justice has any power to arrest
Those who fall in love.
That was our virtue of promise love at first sight in this world
We never going to be apart.
The first man on earth Prophet Adam
Was fall in love almost two hundred year cry for
But never seen his lover Eve!
Until he remembered unknown person name
"Mo-Ham-Ma-Dur-Ra-Su-Lul-La"—(Saw),
Was discovered written in the skies and in heavens
He begged his mighty who was he my Lord?
Will I ever not be forgiven in the name of your friend?
"Mo-Ham-Ma-Dur-Ra-Su-Lul-La"—(Saw), my Lord?
Lord another name was known
"Ga-Fu-Rur-Ra-Him"
The most merciful in the Kingdom of God
Who said Adam I will forgive you because
You knew my permanent address
"Sub-Han-Na-Rabbi-Al-A-La"
Two hundred year was as blink of human eyes!
Then Adam and Eve declared in this world
In the name of four letter word love
"La-He-La-Ha-Hil-Lal-La-Hu"
Their not only dream came true in reality but
Author Abdul Haye was today proud to be here in this world?
Germany Prime Minister Jealous of author lover
Whose name discovered in the forest, Bonn, City.
True love never dies but give birth of new look in our society
Environment to follow those who misguided in generation
To lead the cloud of darkness community they never seen true light
Inside their own home in the name of love?
But disability entire society suffer under the art of false knowledge
To secure virtue far from any reality"
P.S:
"Sub-Han-Na-Rabbi-Al-A-La" means 'The name of God in Arabic language, glorify none in this world but you my God' in praying mat (Jaynamaj), not author Abdul Haye Amin village, and 786 mean in Arabic Language 'Introduction' which mean "In the name of God, the most merciful and the most beneficial of mankind" not the author mobile number 786. That village and mobile number most love search in life to secure when love is broken apart. "La-He-La-Ha-Hil-Lal-La-Hu"
Mean name of God (Allah/Dues/Ram), When most lover lose his or her love they see nothing in life but? Therefore author request readers to remember "La-He-La-Ha-Hil-Lal-La-Hu" and 786 (But please not LGBT followers), in life beyond our imagination.
By Abdul Haye Amin.
http://abdulhaye300503.wordpress.com/about/