Peugeot Hybrid3 Evolution Concept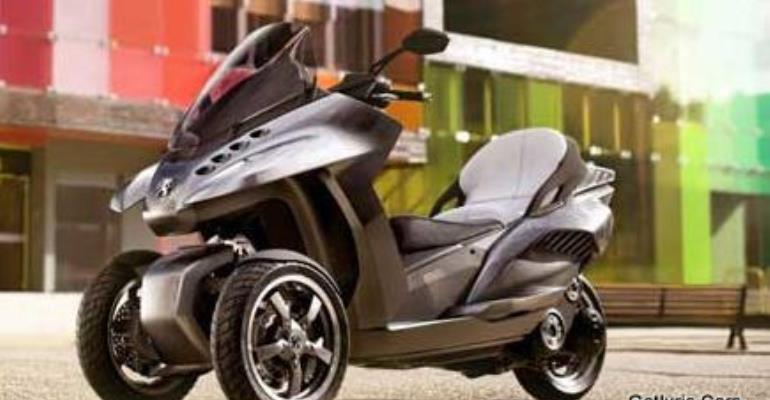 Following the concept unveiled at the Paris Motor Show a year ago, the Hybrid3 Evolution seems a little closer to reality. It was unveiled at the Motorcycle show in Milan.
Introduced a year ago under the name HyMotion3, the 3-wheel hybrid scooter from Peugeot devenur Hybrid 3 (Volkswagen probably been there since the name HyMotion is made for vehicles to fuel cell of the German group). The second development is losing its way hardtop BMW C1, but also seems much more realistic in its entirety.
The principle has not changed, a heat engine to the rear wheel, a 300 cm3 always packed, and two electric motors for the front wheels separated by 82 cm.