Symbols Linked To Christmas - Frankincense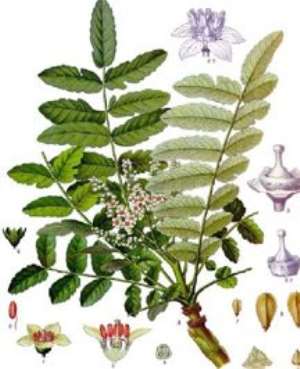 Frankincense is a resin, which is a dried tree sap that comes from trees of the genus Boswellia (frankincense) and Commiphora (myrhh) and are common to Somalia.
The sap is collected the same way people collect rubber tree sap or pine tree sap.
Cutting the tree's bark causes the sap to ooze out of the cut. The sap used to create both frankincense and myrrh comes slowly and is allowed to dry on the tree.
The hardened sap is collected and used as frankincense.
Frankincense was one of the gifts the Three wise men presented to baby Jesus. Tradition says that it was presented to Jesus by Balthasar, the king from Ethiopia. Frankincense, when burned, produced a white smoke which symbolised the prayers and praises of the faithful ascending to heaven.