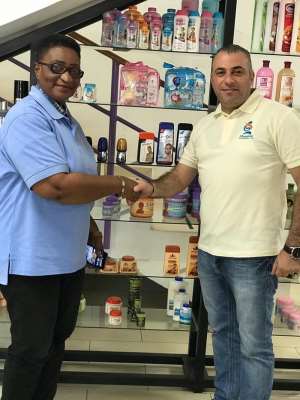 Ghandour Cosmetics has agreed to be the headline sponsor for the 2019 Women In Sports Association (WISA) Awards for the second time.
According to Madam Gloria Commordore, the Executive Director, the Association is celebrating its fifth anniversary and has invited the Glaucoma Association of Ghana to screen the eyes of all who would attend the event on Saturday, September 28 at the Accra Sports Stadium.
She announced that the WISA Media Launch would be held on Wednesday 11th September at the Media Center of the stadium.
She thanked the management of Ghandour Cosmetics for coming on board for the second time and urged Ghanaians to patronize their quality products.
She also commended the Director General of the National Sports Authority (NSA) for his support as well as the Ghana Olympic Committee (GOC) President, Ben Nunoo Mensah for his encouragement.
According to the WISA boss, individuals and teams who excelled in the past year are going to be honoured and appealed to other companies who appreciate her efforts to support the 2019 WISA Awards.