Kingston Appeals UEFA Ban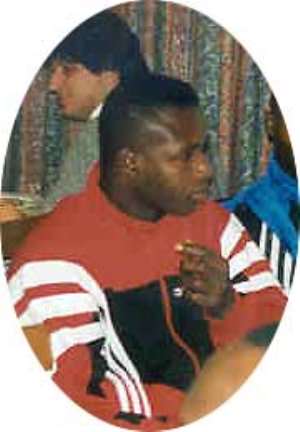 Ghanaian international, Richard Kingson has appealed to Europe's soccer controlling body UEFA to review a six month slapped on him for testing positive for testosterone. The appeal, which was filed by his counsel Cubmur(Jumoore) Bati, last Friday, asked UEFA to reduce the sanction, as Kingston took a medicine containing the banned substance in an effort to cure an ailment and not with the intention of enhancing his output.
Bati further argues that Kingson's current suspension which ends on 3rd February, three days after the European transfer window closes, could effectively keep him out of action for one year because he would only be able to move to another club by June 2005 when the new transfer market opens.
UEFA last Friday communicated the ban to Ankaraspor after the players sample B confirmed the earlier result.
Kingson who plays as Faruk Gursoy in Europe was picked for random testing after an Intertoto cup match between his Turkish club Ankaraspor and Slovakia's Dubnica.
Earlier in August Uefa gave him a temporary one month ban pending the outcome of the doping investigation.
UEFA has a minimum, six months suspension for the first doping offencders who voluntarily or negligently uses banned substances .
Kingston, a turk citizen since 1999, last featured for the Black Star against Burkina Faso in June 2004.