Over 450 security officers to be on duty on match day
Sports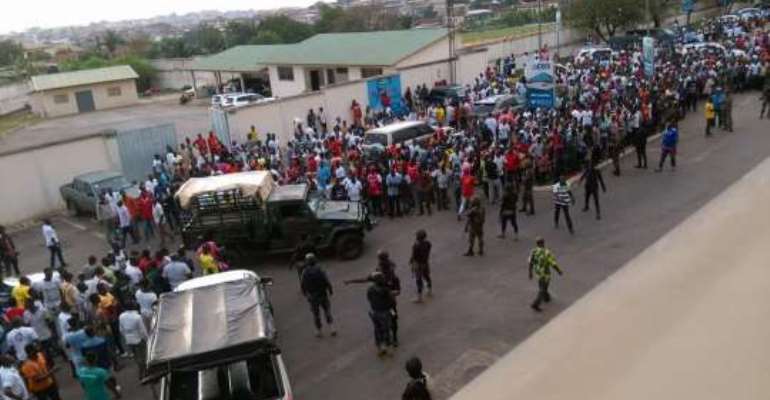 Kumasi, June 08, GNA - More than 450 security officers would be on duty to ensure that everything goes well when Ghana and Ethiopia clash at the Baba Yara Stadium in Kumasi, on Sunday, in the 2019 African Cup of Nations (AFCoN) qualifier.
They would be made up of the military, police and fire-fighters.
Mr. Richard Iddrisu, the Ashanti Regional Director of Sports, told the GNA Sports, after a stakeholders' meeting that a team of medical personnel and paramedics would also be on hand to respond to emergencies.
The meeting formed part of preparations towards the match, which is expected to attract about 35, 000 football fans to the 40,000 capacity Stadium.
Mr. Iddrisu hinted that there was going to be no advanced ticket sales and that all tickets would be sold on the day of the match.
He touched on the state of the pitch and announced that 'Green Grass Technology', a landscaping development company, was working around the clock to put it good shape for the match.
He said all was set for the match, adding that, the final technical committee meeting would be held 24 hours to the match to sort any technical-related issues.
Meanwhile, the Ethiopians are expected to hold their first training session at the Stadium on Friday.
GNA
By Stephen Asante, GNA