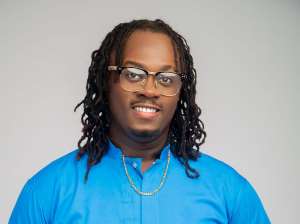 US-based entrepreneur and label boss of Kurdle Music Worldwide, Michael Kurdle-Armah has suggested that Ghana as an eligible participant in international sporting events should endeavour to train a section of our able-bodied fishermen and navy personnel to stand the chance of winning Gold for mother Ghana in local and international swimming competitions.
Mr. Kurdle-Armah suggested in his Facebook post whiles pleading with government and stakeholders to give a little attention to swimming as a Professional Sport in Ghana. "Ghana has very strong and capable fishermen, navy personnel and divers who can be given the needed capacity building and financial support to win a possible Gold medal(s) for Ghana Swimming."
Sharing his thoughts on other Ghanaian participatory sports, Mr. Kurdle Armah noted "Honestly, I believe Ghana as a country has not given much attention to any other Sport besides Soccer /Football and Boxing over the years. Respectfully moving forward, the government of the day and all stakeholders in the Sports Industry should humbly make a conscious effort to shine the light on other sports in Ghana."
The swimming fanatic also advised Ghanaian athletes, to never give up on their passion and aspirations to be successful in their chosen endeavours, with a call on sponsors to keep believing in the dreams of these hardworking athletes.
Michael Kurdle-Armah, is a Polymath, businessman and the CEO of Kurdle Music Worldwide. He attended Adisadel college for his Secondary School Education and KNUST for his Tertiary Education. He started as a freelance profitable business concepts generator based in West Palm Beach and Los Angeles since 2014.