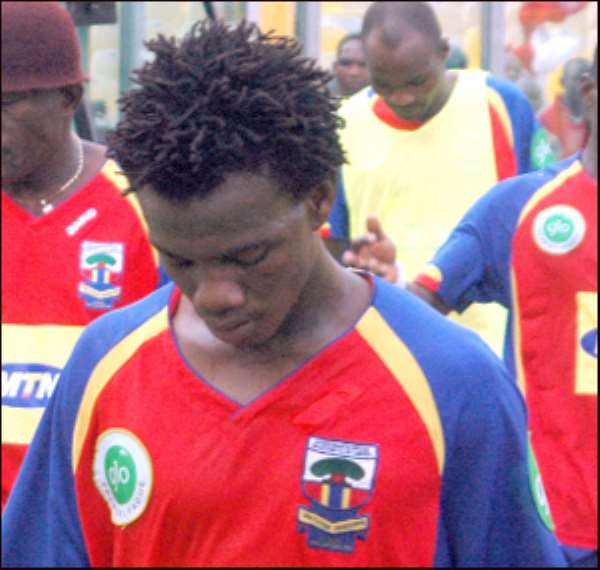 Former Hearts of Oak midfielder, Obed Ansah has reiterated his desire to return to active football after a long absence.
Ansah is most of the talented players to have ever graced the Ghana Premier League due to his silky skills and ball control.
Having his development halted with a niggling knee injury, the seasoned midfielder has returned to fitness and itching to get back to playing competitively again.
In an interview with Asempa FM, the 34-year-old playmaker did not mince words in voicing his readiness for a new adventure in Ghana football.
"I want to play football again but in Ghana, if you play the league for a longer period they will term you as an oldie, therefore, this compels the club administrators and coaches to go for the youth," the former Hearts of Lions star said.
"Funny enough, these so-called youth from unknown places reduce their ages but because they are not from the cities you'd not know.
"But those of us in the cities are known to these people, therefore, term us as oldies so if they don't want us to play football again they should make it known to us because football is our life.
"Currently, I am 34-years-old and I can play football even better than most of the so-called youth, so I am pleading with the clubs to also consider me when active football resumes in the country," he added.
He also solicited for support for President of the Ghana Football Association [GFA], Kurt Okraku.
"We all miss football," he said. "Let's all support Kurt Okraku so he work and improve our football.
"I have known Kurt Okraku for many years. He used to give me money but I am not saying we should support him because of that.
"I believe in him and I know he will deliver," he added.
Ansah was part of the Hearts of Oak title-winning team during the 2009/10 season.