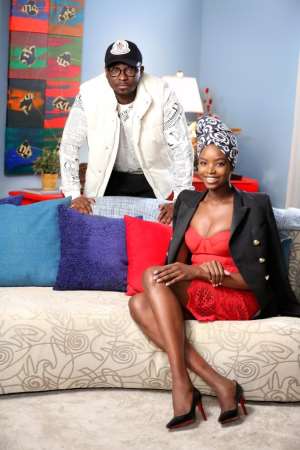 Akeju Abass, one of Nigeria's prominent media executives is stepping up his creative prowess with personal branding and shoot production for L'Officiel magazine, featuring A-list Angolan-American supermodel Maria Borges.
The multinational fashion magazine which has been in circulation since 1921 featured Maria Borges as the star cover in its recent issue published on December 2022.
Akeju, while recalling his collaboration with the global agency and model revealed that it was a surreal and seamless experience that unpacks his new talent.
"Excited about the feature for my girl Maria Borges. No doubt about her talent and I totally feel at ease working on this production with her", Akeju noted in an interview. "As a media practitioner, I am often looking at stretching my potentiality and this new project sure gave me that wide experience and exposure".
With the circulation of the magazine often reaching millions of people around the globe, there's clearly every chance that Akeju would enjoy wide visibility for his production and further cement his status as an entertainment icon and influencer.