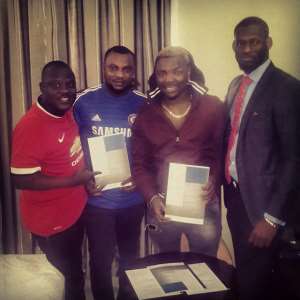 Wave making artiste, Oritse Femi, has hit another land mark again as this time he has signed a new multimillion naira deal.
The artiste whose song 'double wahala' has been gaining massive airplay and sang in reality shows, his still reaping the fruit of his labour since releasing the song.
Oritse Femi was grateful to fans who have helped him in reviving his career by accepting the little he had to offer through sound.