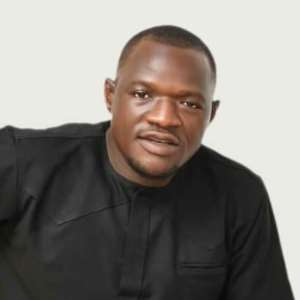 You promised 350 SHS blocks in 18 months and never constructed one.
There are numerous uncompleted Hospitals, Clinics and CHPS compounds which were begun by your predecessor dotted across the country yelling for completion and you haven't completed even one.
You promised 1D1F which latter turned to be 1D one partnership with existing factories.
You struggle to explain off your botched one village one dam policy which has turn to be a shambolic one village one dugout.
You tout the year 2020 as year of roads but never constructs a single road yet.
Now you are promising 100bed capacity hospitals in 88 districts across the country!
You wasted over $12million of tax payer money on drones, why don't you carry the PPE's and the sick covid19 patience into those drones for treatment?? Now you realize the importance of constructing hospitals isn't it??
No wonder you are investing all your energy in struggling to rig the upcoming election by disenfranchising millions of Ghanaians by replacing the faultless voter's register with your own register.
You are so certain you can never win this election on the back of your records.
You are so certain you can never win this election through a credible and genuine process.
You lied your way into power and you will lie your way out of it.
Fellow Ghanaians, this December 2020 election must never be reduced to promises any longer. It must be on records versus records!!
Let's get keen..........!!