Franklin Cudjoe, Mahama Set Our National Medical Stores Alight!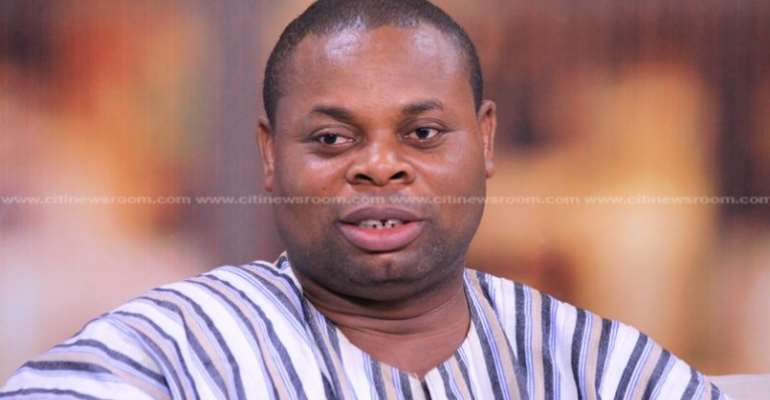 I am writing this column with the benefit of another even more intimately and thoroughly informed news story captioned "Kweku Baako 'Strips' Mahama Naked Over Hospital Claims" Modernghana.com 4/9/20), in which the Publisher and Managing-Editor of the New Crusading Guide, Mr. Abdul-Malik Kweku Baako, cites authoritative documents from cabinet meetings of both the erstwhile John Agyekum-Kufuor-led government of the New Patriotic Party (NPP), which ruled the country from January 2001 to January 2009, as well as documents dating from January 2009 to January 2013, during the death-truncated three-and-half-year tenure of President John Evans Atta-Mills, and the six-month Interim-Presidency of Mr. John Dramani Mahama, to more than amply demonstrate the fact that the contractual agreements for the construction of some 9 hospitals which his shameless agitprop shills claim to have been constructed by former President John Dramani Mahama, were actually, nearly all of them, ratified by then-President John Agyekum-Kufuor with some largely European foreign governments. The reader of the present column may therefore be instructively better off to also read the afore-referenced exposé news report on Mr. Baako's riposte to get a better sense of the damnable extent of the criminal mendacity of the Mahama propaganda touts. Ultimately what is indelibly clear here is that contrary to what IMANI-Africa's Mr. Franklin Cudjoe would have Ghanaians believe, there is absolutely not a single strand of "vision" in either the veins or the bones of Little Dramani.
This is where the present column actually begins: "Visionary Mahama?" I bet the Founding-President of the so-called IMANI-Africa think-tank is either hopelessly hooked on one of the major narcotic contrabands proscribed by Ghana's Parliament and/or the Food and Drugs Authority (FDA) of the same, or the IMANI-Africa proprietor (it used to be more modestly called IMANI-Ghana) has been "decently" bribed by Mr. John Dramani Mahama and the latter's ragtag operatives of the country's main opposition National Democratic Congress (NDC); else, the IMANI corporate scam-artist par-excellence would be fully aware by now that by the eve of his handing over of the democratic reins of governance to the now-President Addo Dankwa Akufo-Addo, the National Health Insurance Scheme (NHIS), auspiciously and perspicuously established by former President John Agyekum-Kufuor, had been deliberately and effectively bankrupted by the lame-duck and departing President "Ford Expedition Cadging" Mahama who, to further add insult to injury, had warned Ghanaian citizens and voters against any insufferable temptation to criticize his abjectly poor on-the-job performance.
He would further warn the then-Candidates Addo Dankwa Akufo-Addo and Mahamudu Bawumia not to fathom for even a split-second that they were the least bit qualified to rub shoulders with him, much less presume to evaluate or judge his presidential job performance. How dare Akufo-Addo and Bawumia to attempt to criticize my job performance as President of Ghana? "Look, have these two desperate unqualified job applicants ever been elected President or even Vice-President of Ghana, for them to suppose that they could evaluate or judge my job performance? Do these guys even know what it takes to be President of Ghana?" the former Atta-Mills' right-hand man was widely reported by the media to have caustically castigated his most formidable political opponents. So why would Mr. Cudjoe expect President Akufo-Addo to publicly, or even privately, acknowledge the purportedly "visionary" achievements of the very politician who totally and effectively bankrupted our National Health Insurance Scheme?
First of all, Franklin Cudjoe needs to look Ghanaian citizens and voters straight in the eye and tell us precisely why Mr. Sylvester Mensah, at the time Executive-Director of the National Health Insurance Authority (NHIA), was summarily ordered by the then-President Mahama to be arrested and have his bank accounts frozen and all his passports confiscated. Secondly, this latter-day Mahama shill must tell Ghanaian citizens and voters precisely why Mr. Mensah was never prosecuted in a legitimately constituted court of the land. You see, if Mr. Cudjoe supposes for even a nanosecond that there exists any "visionary" Mahama achievements worthy of extolling in the healthcare sector, the IMANI-Africa agitprop think-tanker may very well be both deceiving and fooling himself. He may also have so soon and conveniently forgotten the scorched-earth withdrawal strategy adopted by the Mahama Posse to sandbag the newly elected Akufo-Addo Administration, in the wake of the blistering and seismic defeat of an incumbent President Mahama, by criminally instigating the National Democratic Congress' Abongo Boys to set our National Medical Stores alight.
You see, if Mr. Cudjoe really wants to demonstrate the "visionary leadership" of Mr. John Dramani Mahama, the preceding is a striking case in point. Mr. Cudjoe also needs to be educated on the fact that empty shells of mere hospital buildings are no viable contribution to the development and upgrading of the quality of the nation's healthcare system. For the information of the desperate and royally defeated politician and his equally desperate agitprop hack, there are human beings called Doctors and Nurses whose professional services are needed to run these life-saving healthcare facilities. But guess what, Dear Reader? Rudely and summarily abrogating the age-old Nurse-Trainee allowances was neither "visionary" nor a progressive social intervention policy initiative. We also know the humongous and operationally bankrupting contractual agreement vis-à-vis the construction of the University of Ghana Hospital, which the Mahama regime left both the present Legon authorities and the Akufo-Addo-led government of the New Patriotic Party. What chutzpah! What insult to the intelligence of the Ghanaian people, Mr. Cudjoe?! Come again, Mr. Mercenary.
*Visit my blog at: kwameokoampaahoofe.wordpress.com Ghanaffairs
By Kwame Okoampa-Ahoofe, Jr., PhD
English Department, SUNY-Nassau
Garden City, New York
April 9, 2020
E-mail: [email protected]