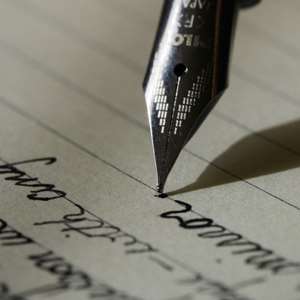 According to the Public Interest and Accountability Committee (PIAC), approximately GHC 600 million appears to have vanished into a black hole. The media as usual has shown no interest in this important revelation. Government refuse to furnish the public with accurate information about our oil revenue and how it is being used and the magnitude of payments made to the state making it impossible for civil society to hold government to account over misappropriation of state assets.
The hard truth is that, government has consistently mismanaged our oil revenues, and despite its substantial rhetorical commitments, has yet to demonstrate a meaningful commitment to reform. Apart from the disappeared GHC 600 million, billion of cedis of our oil revenue remain unaccounted for. Such missing revenues reflect a failure of the Akufo-Addo government accountability more generally and are directly linked to this government's continuing failure to foster institutions that uphold the rule of law, public accountability and human rights.
Due at least in part to such mismanagement and corruption, the government also has impeded Ghanaians ability to enjoy their economic, social, and cultural rights. It has not not provided sufficient funding for essential social services, and the covid-19 pandemic and its associated challenges have exposed them. Government unable to raise $100 million to support covid-19 fight in spite of the billions of dollars of oil revenue collected the last three years. Government cannot raise funds to pay contractors as a result of this irresponsible conduct, almost all the uncompleted projects started by the Mahama administration have been taken over by weeds and animals. As a result, millions of Ghanaians continue to live without access to hospitals, potable water, electricity and schools, in violation of government's own commitments and human rights treaties to which we are party to.
In recent years (2017-19), as oil revenue surged, the Akufo-Addo government has refused to provide accurate information about the use of public funds. Instead of channeling substantial proportion of the revenue into the provision of social amenities, government uses substantial portion to support businesses of cronies, scholarships for wards of government officials, festivals etc.
Had the government properly accounted for and managed the disappeared funds it is likely that more funds would have been allocated to the fulfilment of economic, social, and cultural rights, such as increased spending on capital projects, health and other social services. We would not have carried our buckets to the IMF and other institutions for immediate support to fight the covid-19 pandemic. Government has not complied with its obligations under international human rights law because it has misallocated resources at the expense of the enjoyment of rights. This government and its cronies still have huge opportunities for self enrichment and corruption because apart from lack of transparency in the management of our oil revenue, they are the direct beneficiaries of a centrally controlled major revenue stream. This centrally controlled revenue stream such as our oil revenue is providing the President and his cronies the financial wherewithal to enrich and entrench themselves without any corresponding accountability.
Despite repeated efforts by Public Interest Accountability Committee, the opposition, the Accountant General, civil society, multilateral financial institutions, non governmental organizations etc to promote greater transparency, government has sought to maintain the status quo. The Ghanaian people, who have endured three years of unprecedented hardship while seeing their country's resources mismanaged and stolen and its social and economic development stunted, continue to be the primary victims of this government's recalcitrance.
Transparency International, through its latest ratings of Ghana in the corruption perception index, has been an important force pushing for greater fiscal transparency. The overall picture from all these institutions is one of gross mismanagement of the country's public funds and detailed billions of dollars in unexplained expenditures, consistent government unwillingness to disclose the use of those funds, and other troubling examples of government opaqueness.
The IMF's report on our debt situation, hiding of part of our debts from the books, and manipulation of economic data by this government should be a worry to all patriots of the land.
Where is the billions of dollars of our oil revenue collected as a result of the surge in oil prices between 2017-19? Why is government unable to raise funds to support the covid-19 fight inspite of the billions of dollars it has collected the last three years. The last administration did not enjoy this opportunity because of the low oil prices on the international market then. But was able to save millions of dollars in the various oil funds, implemented massive infrastructure projects, paid salary of workers, pay statutory funds etc. We are yet to see any major project under this administration yet, they are showing us bones.
Author: Andrews Krow