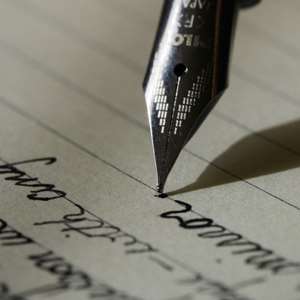 Earlier this week, The Ghana Startup Act Committee paid a courtesy call on the Ministry of Business Development to work on the Act. The committee, supported by the Private Enterprise Federation is charged with the responsibility to rally support for the Act and also work with the Ministry to ensure that the content in the Act is relevant to the tailored need of the Ghana entreprenuerial ecosystem.
The Chief Director of the Ministry met the Committee on behalf of the Minister. Speaking at the meeting, the committee representatives gave the background information on the committee's activities and its composition. The adavocacy for the need for Ghana startup Act started way back 2018 at the British Council by Africa Entreprenuership Dialogue (AFED) which was later taken up by the Ghana Chamber of Young Entreprenuers (GCYE) to help solidify the advocacy engagement.
On his part, the Chief Director Alhaji Hafiz Adam mentioned that the Ministry has in its plans to push for the Entrepreneurs/SME's Act which is in line with the Ghana Startup Act. Mr Hafiz expressed gratitude to the Committee for the work done so far and promised that the Ministry will support the committee to complete their part and present their document for onward stakeholder engagements. The committee also thanked the Ministry for having as part of their agenda to push for the Act and indicated that the committee's work will be simplified since the Ministry is willing to take up the enactment of the act.
"We (committee) have consulted legal brains, Tunisian and Senegal startup act and have come out with a proposed bill for the Ghana Startup Act which we intend engaging with the youth in the private sector to make sure it represents their inputs. We will present this to the Ministry after we are done with our consultation/engagement with the start-up community," The CEO of the chamber concluded.
The 7- Member Committee members are made up of different youth entrepreneurship organizations within the ecosystem including Ernest Agyenim-Boateng, Executive Chairman of Akwaaba Feeds Ltd , Justice Offei Jr, a Tony Elumelu Entrepreneur; the Founding President of Africa Entrepreneurship Dialogue ( AFED), Ekow Mensah, Chief Executive Officer Ekow Mensah Consulting, Emmanuel Ansah-Amprofi Chief Operating Officer of Trotro Tractor Ltd, Enoch Nana Yaw Oduro-Agyei (aka Trigmatric ) A musician and Entrepreneur Enyonam K. Mc Wonder, Chief Executive Officer of Biz Trends and also the host of Biz Trends TV Show on GH One with a focus on Start-Ups and SME's and Esther Appah, a young female entrepreneur and a member of the Chamber.