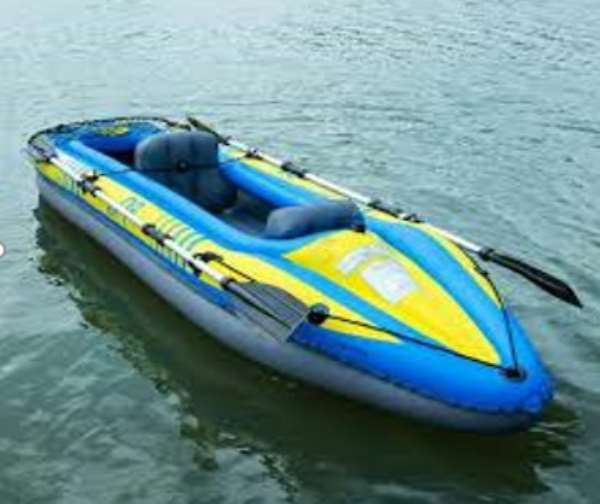 Political as well as economic management of Ghana has been done in such a way that the country has been moved in circles since Kwame Nkrumah was ousted from the scene in February 1966. Due to political cynicism in Ghana in contemporary times, no meaningful blue print exists to lift the country out of the wilderness. Sugarcoated party manifestoes have played the gallery as if they truly represent the strategic development plan for the nation. Once campaign promises are fulfilled partially or not fulfilled at all, the intended development becomes a mirage. This has its attendant challenges confronting the citizenry and one of those challenges is the perennial floods. Owing to the prevailing winner-takes-all political culture in the country, very astute and result-oriented public office holders appointed by a previous political administration are dismissed, compelled to resign or frustrated in office by a new administration. This has been the situation since 1992. Our democracy has been a divide and rule one. As a country, we also continuously fall prey to donors who slap us with harsh conditions. Ghana had found oil in commercial quantities yet the citizenry pay huge amounts at the pumps to buy fuel. The reverse is the situation in the oil-rich United Arab Emirates where potable water is rather more expensive than petrol.
For sometime now, natural and man-made disasters of national magnitude tend to swallow our loved ones. Regarding the flooding situation in Accra over the years, we have been unable to effectively handle it and other disaster situations. As a result, we lose precious lives with even the sound of a tremor in a teacup. We shout, pray for no recurrence, promise to take certain actions but in few weeks, the media bring a different agenda and we fold our arms, forget until the same disaster occurs. No wonder former President Mahama described Ghanaians as people who have a very short memory. I think I agree with him largely. The media remotely control our minds. How many of our public hospitals are tooled and staffed with the required human capital to handle mass casualties without losing many lives? When the explosion and inferno occurred at the filling station at Atomic Junction in October 2017, we proposed so many solutions and preventive measures including ensuring that we do not site fuel stations in residential areas. Despite that, we still construct more filling stations in residential areas and those that are already in residential areas are still in situ. I was driving in town the other day and noticed a church with a huge congregation that shares a partition wall with a fuel filling station. In 2015, we could not handle effectively, what is now called the June 3rd disaster so we lost many lives to the floods and fire.
It should not be lost on us so soon that on 18th June 2018 the overflow of the Kpeshie Lagoon due to the rains led to the sudden death of a 32 year old female medical doctor, Dr. Adjoa Eshun Hayfron who was also a nursing or lactating mother at the time. The floodwaters carried her in her car away into eternity. She and five others including a two month old baby died such a painful unnatural and preventable death. The media reported, "Dr Hayfron got drowned when she attempted to drive through the flood near the Demo Bridge at Teshie Bush Road with her Hyundai Accent car with registration number GY 2217-13, during the rainstorm."
Dr. Hayfron's sudden but preventable demise shook the nation as it received a wide and passionate media reportage. It brought us again to the national discussion table regarding rescue team efforts, casualty management, our road architectural designs and what have you. Certain solutions were proposed in the wake of the melee and after Dr. Hayfron and the five others were buried, life returned to normalcy and close to nothing was done to forestall a recurrence hence the unfortunate incident recurred even in 2019. Knowing that other people died similarly on that bridge before the doctor, the road architecture should have been such that the bridge would be built a bit higher to forestall overloading.
In all this however, we cannot blame the politicians alone. The attitude, behavior, DNA and approach of the typical ordinary Ghanaian is to leave everything to God to handle and take no proactive human action even when one is needed. It is pitiful and disgraceful. Serious foreign partners therefore take us for a ride. We throw garbage into the gutters and choke them for the rains to desilt the drains for us. How can you blame Presidents Kufour, Mahama and Nana Addo for this?
However, it is high time that political leadership and for that matter NADMO officials came to the realization that the rains are no longer a blessing for Accra. The rains are rather a curse because we have made them so. Flooding occurs even after a 30-minute rain and either people die or they are displaced. Natural human behavior is such that in the face of adversity or danger, human beings irrepressibly and instinctively strive for survival. Therefore, such struggles in times of danger lead to numerous deaths.
Rescue efforts become difficult hence preventable deaths occur. To this end, I think that Accra needs inflatable canoes for rescuing flood victims in the city and NADMO must think seriously about this. Such canoes can also be availed on the market for individuals to buy and keep until it is time to use them. The floods we see in Accra should not have been killing people. NADMO must collaborate more with its stakeholders when there are no floods so that such collaborations do not spin on jerking knees but on a proactive foundation. The city authorities must also work proactively on the storm drains. Now that we are in the dry season, the time to act is now. From an anthropological perspective, we are not plastic objects on whom the environment should work its will. We must be active factors in change.
As it stands now, disaster management in Ghana is a fiasco. I remember when a Melcom shop collapsed in Accra. We had to swiftly bring experts from Israel to augment our rescue team. Our praying nature does not make us take human actions required. Abraham, Moses and many of the renowned patriarchs of the Abrahamic religions took human actions. They did not wait for God to act in all situations. Even Jesus took certain human actions. He walked, rode a donkey, crossed rivers with boats and carried his own cross. He did not pray to His Father to do everything for Him. Sadly, his followers (Christians) in Ghana wait totally upon Him for everything. They have the gifts of brain and mind to think but they pray every time for everything to fall in place for them spiritually. Flood, fire, lorry accident and what have you. The solution is prayer without action. Faith without action is useless (James 2:17).
Flood deaths every year, flood displacements every year yet we take no proactive action to forestall it. I think that even now, some Ghanaians pray against rainfalls, because the rains bring floods that kill. We need the inflatable canoes in Accra. I really wonder if we can handle just a bit of the ongoing Australian wild fires. Prime Minister Scott Morrison, the leader of that country, really impressed me when he announced the disbursement of more funds for the fire fighting efforts. If it were in Ghana, our leaders would be shouting for international support and saying that this is a disaster of global interest so the global community should support us. No country exists to totally sacrifice its comfort and welfare for another. Country to country Interactions within the world stage are not only anarchical but also cynical and Ghana must know this and plan for its own welfare as if no external supports exist.
Pursuant to the international conference on Natural Disaster Reduction held in Yokohama, Japan in May 1994 which developed the International Strategy for Disaster Reduction (ISDR), Ghana established the National Disaster Management Organization (NADMO) in 1996 with Act 517 and placed NADMO under the Ministry of Interior. Appointment of the National Coordinator of NADMO has been political. Mindful of its crucial core business, NADMO should not have been made a semi partisan political unit that dances to the whims and caprices of party politics.
There is the need to resource NADMO more and give its managers free hands to manage affairs in a bit more nationalistic manner. Instead of creating additional 25 constituencies to elect MPs, some of whom do not even show up for proceedings and it has been the concern for Speaker after Speaker of the House, we should focus on effective disaster management and many other areas that need serious attention.
Among other nice write-ups in sugarcoated words, the NADMO official website shows that it is the mission of NADMO "To manage disasters by coordinating the resources of government institutions and non-governmental agencies, and developing the capacity of communities to respond effectively to disasters and improve their livelihood through social mobilization, employment creation and poverty reduction projects."
The reality we see in disaster situation handlings however deviate some how from the NADMO mission and objectives stated on the website. Admittedly, NADMO as an organization has its peculiar challenges and I will not be surprised that delayed, inadequate or no revenue allocation to them is one of the challenges making them not to rise up smartly for the disaster occasions for which that organization was established.
Advisedly, residents of Ghana and Accra should get their lifesaving inflatable canoes ready to save themselves from the next floods because the floods are certainly coming again.
~Asante Sana ~
Author: Philip Afeti Korto.
Email: [email protected]