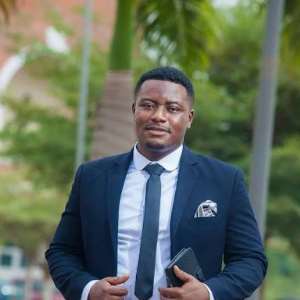 Jonathan Christopher Koney, a young Marketing Communications professional, Talent & Stakeholder Relationship Manager and journalist from Ghana, Africa, has been commended by the City of Toronto, Canada, for his exploits.
A document by the City of Toronto to laud his initiative stated, "today, you are being recognized for the excellence you have achieved in your fields of endeavor; leadership: and, devotion to others – contributions which serve to strengthen the community".
Popularly referred to as Chris Koney, he recently organized "The Talk – Toronto Edition", an event platform which discussed four main pillars considered as vital for national development - Arts (Culture), Trade, Investment and People on 17th November 2019 at Metro Hall Rotunda, Toronto.
The event focused on Ghana – Canada relationship and the possible ways of building synergy between businesses in the two countries. Also, it explored the various modes, sequences and forms the four pillars can contribute to national development, directly or indirectly.
"The Talk – Toronto Edition" was hosted by Prompt Communications in collaboration with the Royal Commonwealth Society – Toronto Branch, Black Business and Professional Association, Canadian Black Chamber of Commerce and Golden Key 360 Group.