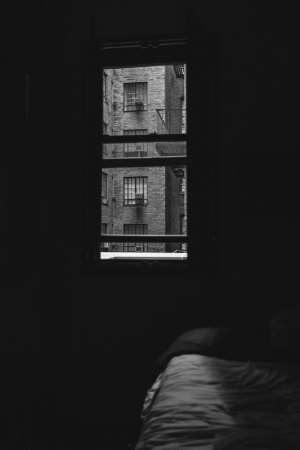 _We ask for long days,_
_Nay, not many long days_
_But just a long day_
_Reignite our memories of the future_
_Shock our life into apathy_
_Heap our grandeur of self into nothingness_
_Empty our souls of light_
_Hang our bones on our flesh_
_We ask for long days,_
_Nay, not many long days_
_But just one long empty day_
Call that a song for the dead and you'll not be wrong. Its not as twisted as the 'Eulogy' I'm writing for the burial of one popular demon god but it will serve its purpose as a graphic representation of a life lived without Christ.
Some people say such things as "you have everything and all you now need is Christ to make your life complete" and I say "not even the speaker knows Christ. Some also say " all you need is Christ" and I say "Christ is all that is."
Christ is all that is and Christ is all we have for in Colossians 1:16, 17 scripture says "for by him all things were created in the heavens and on the earth, visible things and invisible things, whether thrones or dominions or principalities or powers. All things have been created through him and for him. He is before all things and in Him all things consist" and Ephesians 1.21, "Christ rules as supreme over every powerful spirit on every level of authority and over every name that exists. Jesus is much higher than any other being, not only now, but forever."
A life without Christ is hopeless and not even worthy to be called a life. Such a life is deadness to anything and everything good. Those who aren't in union with Christ are dead in sin, strangers to the covenant of promise, having no hope and having no God. Therefore empty days are all they have
Jesus is he who came with the gospel of peace with God. Jesus Christ is he who extends God's mercy to us. Jesus Christ is the hope of future days who saves us from God's punishment by his extreme kindness.
Now tell me, what is the sum of life apart from Christ?