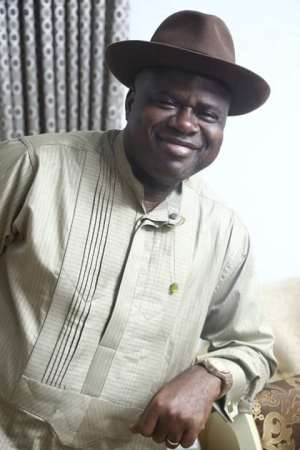 Two days ago, responding to inundated reactions, I tried to explain to my readers why I decided to support the PDP candidate in the forthcoming Bayelsa State gubernatorial elections scheduled for November 16, 2019. As if by coincidence Facebook banned me for 24 hours and I just managed to get out his picture on my story space without caption. Now that the ban is lifted kindly lend me your attention here:
Human beings have no value except in what they say they will do. They are here as vessels of the Creator and their work is done by words (primarily )which is an indication of their commission from above. The words they declare in public binds them to its fulfillment more than the silence they emit. Because every manifestation or forming here on Earth is organised in the fine gross matter afternoon it has been thought of and this is the arena of words which leads to manifestation on our medium and dense gross matter. Forgive me for those big words.
In elections, debate exists in fine gross matter. The words spoken here binds the speaker and will not let them go left or right or sleep until they are fulfilled. So when in 2015, the then APC Presidential Candidate M. Buhari refused to participate in debate, he knew most probably that he had received a wild card to do as he wished. Even when his party made manifestos he reportedly denied some of them and as we can see it did not bind him. Nigerians can testify the outcome today.
On the contrary, we can compare with the current Bayelsa State Governor Hon. Henry Seriake Dickson whose promises read like a perfect vision of what his steps in Governance have been so far. You and I know how well he has fulfilled today after almost 8 years in office. Nov. 16 is another opportunity for Bayelsans to chose between those who spoke, wrote and participated in debates ; those who respected us all by explaining what they want to do and how they intend to go about it in tackling the Bayelsa challenges and the others who did not bother to debate, who are therefore only seeking yet another wild card.
As for me, I have chosen PDP's Senator DOUYE DIRI over his APC counterpart because I know that the laws will not allow him to turn his back from working hard to extend prosperity to Bayelsans. This is because he has debated, spoken and written his pathway to the Governorship seat so clearly that it has already began to take form in the gross material and the people, knowingly will do their part come November 16.