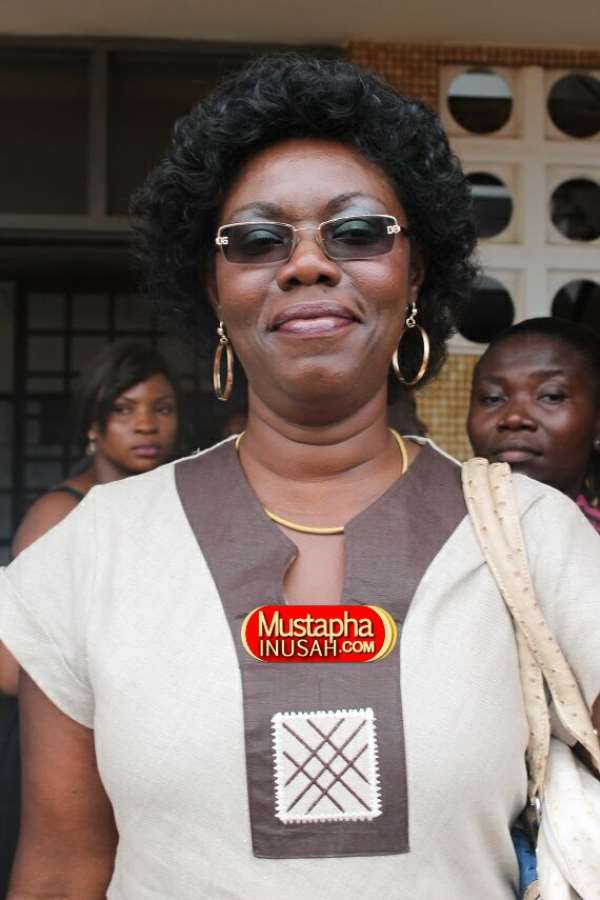 I remember her vaguely as one of those who could not stand the late Vice President Alhaji Aliu Mahama's bid to lead the NPP after President Kufuor. For her, Nana Addo-Dankwa Akufo-Addo was (is) a nonpareil and nothing else. Once on Metro TV, I heard her spew something disrespectful or the other about Aliu Mahama and I took her on in an article. Her remarks and my article must be lost now in the forest of media effusions. It is left for media researchers to dig them out if they are so interested…
To say that I have been following her progress, would be to tell a lie but a Joy FM Newsfile was recommended to me a while back because she was appearing on it with Sam George, MP for Ningo Prampram. I tuned in but could not go through with it so I tuned out before the programme ended, but I do remember her going on about mandate – how they had been given a mandate to do this or that! She had forgotten that Sam George, as an MP also had a mandate!
She was at the centre of the Kelni-GVG controversy as Minister of Communication – and that one too, whatever became of it?! She has developed a reputation for being something of an Akufo-Addo poodle and Rottweiler at the same time and would deign to employ any turn of phrase, fair or foul, to live up to that reputation.
And so when she accused those of us who do not see much in what they had hyped up as Nana Akufo-Addo's "achievements", she described us as witches! I am still laughing at that one! Ghana in these tense and stressful times could do with some comic relief, so when you hear such effusions, you allow the humour in you to take over.
But I stopped laughing this week, when she went down the sewers of political bad manners in an unprovoked outburst against a Ranking Member of the Finance Committee of Parliament. She not only questioned his right to query her about the Communication Service Tax (CST), but went on to use scatological language to tell the Ranking Member that "If I want lessons in good morals, I certainly will not go to a brothel for it"! And this on an official letterhead stationary bearing our sacrosanct Coat of Arms! Is this the mandate these people are claiming that Ghanaians have given them?!!! No, no, no! How come those who claim to be the custodians of the rule of law and good breeding are the ones behaving in the most lawless and unsophisticated manner?
The use of impolite language in our traditions and customs is a reflection of poor upbringing or an untutored mind. The "sebi, sebi", we hear in Akan or "gafara" in Hausa, Dagbane, etc., did not come about for nothing.
People can spew as much scat as their superiority complexes would permit, but not in our name and not with our sacred national symbols. The lady has crossed the line and officially, must be called to order. Anywhere else, this would have been a sacking or resignation matter…But this is the Ghana of 2016 where the doctrine of "onka yer who" means those who belong can get away with anything, even if it means dragging our nationhood into disrepute…