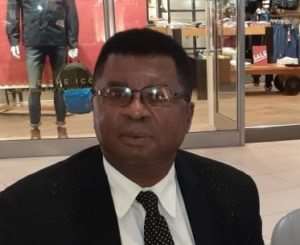 Education Lecturer at Walter Sisulu University in Mthatha, Eastern Cape Province of South Africa, Mr. Gyeke Darko has appealed to the government of Ghana and the Council of the various Universities to implement policies that will deter lecturers from offering grades in return for sex in tertiary institutions.
Mr. Darko believes that sex for grades can produce intellectual bankrupt which can eventually affect the economy of the country.
Commenting on BBC's sex for grade expose on South Africa – based Press Radio current affairs programme dubbed "Ghana Te Sen" hosted by Kwaku Anane Junior on Saturday, 12th October, 2019 he urged the universities council to be up and doing to ensure that perpetrated lecturers are brought to book.
"Graduates should come out with requisite knowledge, skills and qualification. What is the essence of going to university? We go there acquire skills and knowledge so that you can use the skills and knowledge to help the nation. So if you want to use the short cut to get something you have not studied it will negatively affect economy of the country," Mr. Darko stated.
Adding that, "if student uses a short cut to get a qualification, he or she will come out with a bankrupt academician because he will have nothing to deliver".
Following the BBC's exposé on alleged sexual misconduct at the University of Ghana and the University of Lagos, two lecturers of the University of Ghana captured in the documentary — Prof. Ransford Gyampo and Dr. Paul Kwame Butakor– were interdicted.
The University's Anti-Sexual Harassment Committee hearing following the BBC Africa Eye's "sex for grades" exposé is likely to begin next week.
But Gyeke Darko observed that the BBC's sex for grade expose can affect the University of Ghana internally.