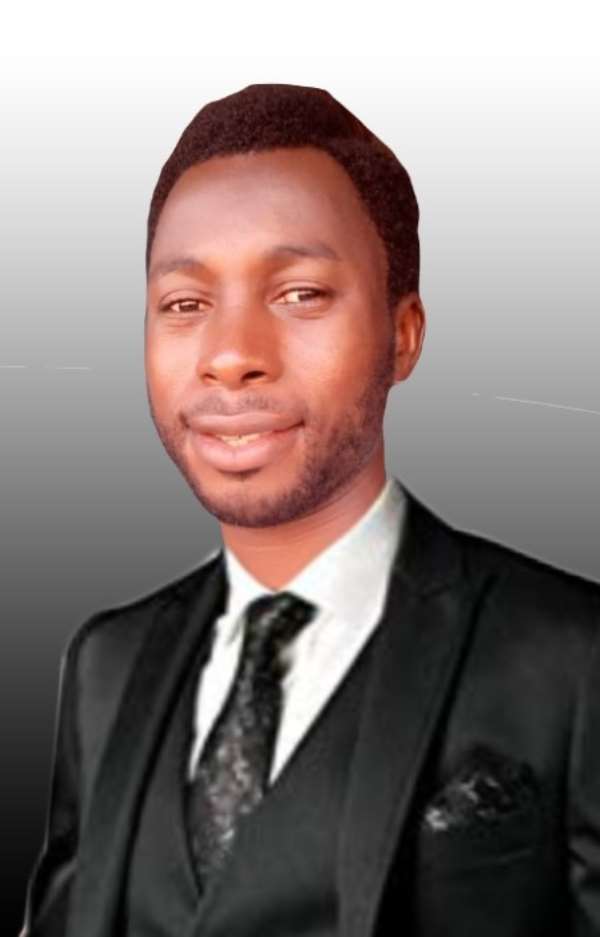 Charles Yeboah
It'd been said in the news yesterday and today 25th September 2019, that: the government of Nigeria, led by the septuagenarian Mohammed Bihari have imposed ban on importation of milk into the country.
Whatever his hidden motives would be, it's obvious to political observers that he's protecting his country's farmers and milk producers, even if he's insinuated as protecting his Fulani kinsmen who are mainly herders and cattle owners - the source of diaries/milk.
Mr. Buhari and his government, I believe wouldn't be the first to take this crucial decision to protect his countrymen, Nigerians.
Even, among the two biggest economies in the world, the United States and China are into trade war, imposing hefty tariffs and countering currency manipulation tactics.
In all, America, same as the Asian giants, China, are doing so to protect their resources, manufacturers, markets and economies.
All this while, myself and my *Revolution*✊🏾 finds it difficult to understand why the government of Ghana led by the 74-year-old man Nana Akuffo Addo, still embraces free trade deals and even celebrate it when the headquarters of the newly African Free Trade something something was voted for to have its offices in Ghana.
I wonder, why till now, our major crop cocoa, and the farmers of this priced commodity are shortchanged on the world market.
I wonder why our president, with all the promises he beguiled Ghanaians with to lead us, makes it not a priority for cocoa farmers to receive their due but only literally begs chocolate makers to consider paying them well.
I wonder, why the President, with his alluring campaign promises of making Guggisberg economy, agrarian economy of old loses its lustre, is still selling our resources in the raw, crude state.
We sell our cocoa, coffee, gold, diamond, timber, crude.....in the very state we fetched them.
If the current Nigerian government, though the country for decades had given almost freely their crude oil and buy at higher cost petroleum products, would now learn to wean itself from the Dutch Disease and concentrate on producing and marketing milk, imposing ban to win in trade deals, Ghana can learn something for once from them.
What is the essence of joining free trade unions if our products are not ones that the world runs to grab?
What's the reason in it to be happy joining free trade unions when our signature products are bought at the price chosen by the buyer?
Mr. President, if it's the social vices and immoral activities of the Nigerians in our country that I'll counsel you to denounce and advise our youths from, not the strides your age mate Buhari has made in Nigeria. Do emulate same here.
Alliances, since creation, is hinged on win-win, even in marriage.
We've been shortchanged and won over for far too long. You came with hopes, but today, the farmers of cashew nuts are crying for having their produce glut or bought at pittance, comparing to how the buyers price it.
And that is not different as plays in every sector of our economy with our raw products.
You said to Ghanaians the day you swore an oath to lead us that we're to be citizens, but not spectators.
As a good citizen, I say again to you that: even, as said by the renowned Highlife great, the late Akwasi Ampofo Agyei: "at times even the evildoer is remembered for something good".
Buhari's move is comparable to that.
My revolution don't endorse your second shot at the presidency.
It's not time for you to hunt for those who are planning to oust you through unconstitutional means. If you indeed know that some Ghanaians are angry because of your incompetency, then gird your loins and fix for them what will douse the fire they're chasing you with.
If you can't build on the structures, maintain it before you bow out, His Excellency.
*Written by: Charles Yeboah (Sir Lord)*
*Contact/WhatsApp: +233249542111*
*Email: [email protected]*