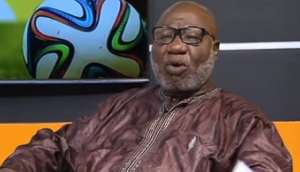 Former Central Regional Chairman of the National Democratic Congress (NDC) Allotey Jacobs says the Ghana Immigration Service (GIS) has failed in protecting the country's borders.
The porosity of Ghana's borders, he noted, has led to all manner of persons entering and exiting the country freely without proper documentation and checks.
In an interview monitored by Modernghana.com on Peace Fm's Kokroko morning show, he lamented over the poor delivery service by the GIS.
"They have made our borders porous. The GIS is failing the country in the protection of its boarders," he stated.
His comment follows the abduction and murder of the four Takoradi girls by Nigerian foreign nationals.
Allotey Jacobs stressed that the Ministry of Interior and Ministry Of Foreign Affairs should find a method to lay surveillance on foreigners in and the borders of the country. "We need to monitor all foreign nationals in this country and it is the responsibility of Ghana Immigration Service."
They GIS should be up and doing he added. He indicates that the GIS should step up its game and further liaise with neighbouring countries for data collection.
According to him, district committees be constituted to monitor the activities of foreign nationals within the communities.
He added that in controlling irregular migrants, it will be imperative for land and property owners to aid state agencies with information about tenants.
He however sympathized with the families of the four murdered Takoradi girls.