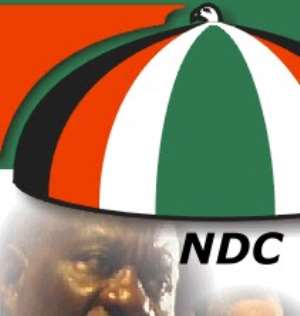 The opposition National Democratic Congress in the newly created Savannah Region is electing parliamentary candidates ahead of the 2020 general elections today, August 24,2019.
The election which is scheduled to take place at the Mahama Guest House in the Savannah Regional Capital,has a total of 2,325 delegates making up the electoral college in the region.
Out of a total of seven(7) constituencies,the election is being held in four(4) constituencies with candidates in the other three constituencies going unopposed.
In Damongo constituencies where the incumbent Member of Parliament,who doubles as Minority Spokesperson on Mines and Energy, hon.Adam Mutawakilu is being challenged by 46-year-old headmaster of Yagbum J.H.S, Mr.Yakubu Yussif,a total of 521 delegates across 54 polling stations are set to cast their votes.This consist of 486 branch executives,28 constituency executives and 7 Special Delegates.
874 delegates drawn from 94 polling stations consisting of 28 constituency executives and 846 branch executives are set to elect one of five candidates in the Salaga South constituency.The aspirants are:former MP for the constituency,hon.Ibrahim Abubakari Dey,Mr.Ahmed Saaka Shaibu Dan,Madam Zuwera Ibrahimah,Mr.Lukman Musah and Mr.Mahama Rashad.
Daboya/Mankarigu constituency Member of Parliament,Lawyer Mahama Shaibu Obei is keenly being contested by the immediate MP for the constituency and business magnate,Mr.Baani Abudu Nelson and Mr.Dingana Timothy.
A total of 568 delegates from 60 polling stations have been cleared to cast their votes.
Mr.Alhassan Mumuni,incumbent MP for Salaga North constituency will have to battle-it-out with Mr.Abdulai Mohammed and Alhaji Rabiu in a bid to retain the seat on the ticket of the NDC.
A total of 362 delegates from 37 polling stations are casting their votes.
The election will not be conducted in the Yapei/Kusawgu constituency,Sawla/Tuna/Kalba constituency and Bole/Bamboi constituency as incumbent Members of Parliament;Mr.John Abdulai Jinapor,Mr.Sulemana Yussif and Mr.Andrew Dari Chiwitey are respectively going unopposed.Their candidature will be determined by popular acclamation.
In all,fifteen(15) aspirants across the seven constituencies in the region are contesting the internal polls ,consisting of only one female and 14 males.
Speaking with Ghanaweb's Ananpansah B Abraham,the Deputy Regional Election Director of the party,hon.Shiraz disclosed that they were hopeful of a peaceful,free and fair elections.
Polls started at 7:00am and will close at 5:00pm.
Source:Ananpansah B Abraham