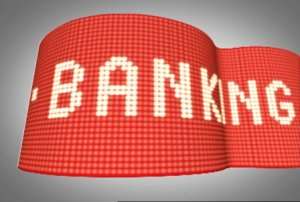 Cry beloved country. Following on the recent tsunami facing Ghana banking sector, the central Bank informs the public of the revocation of license of some Saving and Loans, and Finance houses in Ghana.
Everyone feed is full of it and I don't need to add more negativity. However,
we must ask some questions on why we keep failing as a people.
There is a due diligence and process to prevent things like this. This is a sad day for Banking. Due diligence vs. Greed, despite how religious the former sounds, the later always wins. A sad day of Due diligence. And we ask WHY?
We can all start financial cooperative/credit unions. Banking is essentially a simple business yet our Banks, and the regulators in Ghana keep failing. Main Reasons? -- GREED, and a basket of nonreligious practices.
The reasons given for the withdrawal of licenses of these defuncts financial institutions are no different from the reasons given for the defunct UT, Capital, Unibank -- poor credit processes and risk culture, incompetence, impaired pay up capital, corperate governance failures, Accounting magic, lower cash reserve ratio, negative capital adequacy ratio, failure to meet minimum capital requirement, fictitious transaction etc.
How did these financial institutions win the right to continue bad banking practices of the bubble years? The woes of this tsunami have been a case of long-standing bad practices that we, previously, had been unable or unwilling to deal with which we are now having to deal within the most painful manner. The bad practices are eventually bringing down the corrupt banking empire.
Sad day for Banking customers. So much investment for nothing. Lack of previous regulations caused this tsunami. Banks accumulated toxic debt through shenanigans, and we ask WHY? Why did the regulators allow such to flourish?
Is the regulator -- Bank of Ghana innocent of not doing due diligence on sham financial institutions that got away with corrupt transactions when they ought to have known better? A sad day for responsibility. Rewarding corruption and indiscipline whilst punishing due diligence and transparency. Sad day for banking but is it a sad day for the directors and shareholders who took a billion of street people savings? They may have benefited, but do you think they will get away like our politicians do? Have any of the owners of all those local collapsed banks in years past paid? Don't you see them playing golf?
I do not know of actual national sentiments across the whole citizenry. But this could create a domino failure effect as citizenry around the country realize that the banks do not have our money. Don't forget the job lose, the appetite lose and the emotional stress of people who are personally connected to this tsunami.
The rot runs to the roots of the vine(BOG).
The best of our regulations spoiled for ever in their way of supervising /regulating /punishing.
To beat the rot we need to cut deep into the cancer and I don't believe BOG, being part of the patient, have the will to face the music. We only hope we get it right this time.
It's an emotional, yet exciting day. We're all sad to see banks go, but excited for new beginnings as the development of our new robust system unfolds.
After crying, let's stop and laugh. All is not lost yet.
The writer Isaac Bawuah is a graduate of KNUST with a Bachelor degree in Banking & Finance.