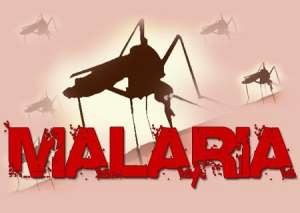 GHANA can sometimes exhibit signs of incredible obtuseness.
Almost four years ago, our newspapers were full of expressions of concern that an anti-Ebola vaccine was to be tested on volunteers in the Volta Region and Kintampo.
This news was first carried by StarrFM radio station, but quickly became viral when the rest of the media carried out investigations of their own. It was generally insinuated that "human guinea pigs" would be secretly "bribed" with a tiny sum of money, and a mobile phone, to undergo the tests.
So hotly did the controversy rage that eventually, the matter reached Parliament. The fact that the nation had not been pre-warned that the Ebola vaccine trial was to take place – when pictures of the dreadful effect the horrendous disease had on people were getting saturation coverage on the world's TV screens -- irked MPs a lot. Some made statements on the issue that, in turn, irritated Prof Alex Dodoo of the Ghana Standards Authority. When he gave vent to expressions to the effect that many of the things said by the MPs was based on ignorance, he was summoned to Parliament to answer a charge of contempt of Parliament.
Meanwhile, an embarrassed Ministry of Health suspended the initial approval it had given to the trial. We don't in fact know what eventually came out of the Ebola vaccination idea, as far as Ghana is concerned. Of course, the Ministry of Health knew that like everything in Ghana, the furore over the Ebola issue would be kicked into touch and no-one would care to retrieve it from the dense undergrowth of silence that marks our national life.
Nevertheless, the Ebola issue represented an unprecedented, noisy clash of views in the policy area of our health sector. Wouldn't you have expected that "lessons" would be learnt from it, especially regarding the alarm that can be caused when such "secret" trials are discovered "by accident" by the media?
Would any normal person have predicted that despite that Ebola flight of fright in the populace at large, the same train of events would recur four years later,on a health issue not that different from the Ebola vaccine mishap?
Same train of events? Surely, I must be kidding?
No I am not:
QUOTE:
"The World Health Organization (WHO) has tweeted to celebrate the first baby in Ghana [to] receive the new malaria vaccine being piloted in selected regions.
"Ghana is one of three African countries selected to pilot the new malaria vaccine, known as RTS, S. The vaccine will be made available to children up to two years of age.
"Well done! Baby Susanna is #Ghana's first baby receiving RTS,S - the #Malaria pilot vaccine launched in the country this week," WHO tweeted on May 1 [2019].
"Susana and another baby, Abigail … are the first children to receive the malaria vaccine in the Ghana pilot that was launched on May 1.
"RTS, S is the first, and to date, the only, vaccine that has demonstrated it can significantly reduce malaria in children. In clinical trials, the vaccine was found to prevent approximately 4 in 10 malaria cases, including 3 in 10 cases of life-threatening severe malaria." UNQUOTE
The question is: who had hear of the existence of this vaccine BEFORE the WHO tweet announcing that the deed had been done? Where and when exactly was the project "launched?"
Now don't get me wrong: the issue is not that the vaccine was administered to babies in Ghana! For who in Ghana would not rejoice if, at long last, malaria, which is not only a killer of thousands but also the single most debilitating disease in Ghana, is to be put to bed – so to speak! – By a vaccine?
To be perfectly frank, I cannot believe that our Ministry of Health has managed to commit another faux pas of such magnitude. Ok, then: what hasthe Ministry done wrong?
It has allowed the news of the vaccine to be sprung as a surprise on many Ghanaians. But such public health projects need a lot of publicity BEFORE they are launched. For the simple truth is that mass panic is easy to stir up and very difficult to douse down, once ignited.
Does that matter? If, in the end, it is the prevention of malaria that we are after, what's the importance of allowing the public to know what the Ministry of Health and its collaborators are doing? Shouldn't we trust them and leave them to do their work in peace? Especially when their motive is solely to save lives?
The answer is that no African country can leave its public health entirely in the hands of two of the most untrustworthy elements in any modern society – big pharmaceutical companies (referred to scornfully as "Big-Pharma" for very good reasons) and the bureaucracy of a developing country.
"Big-Pharma" has done a lot of good in the world, it is true. It has made great advances in combating with anti-biotics, disease-causing organisms that ravage the human body. Besides, Big-Pharma is in the forefront of research into seeking a cure for cancer, heart disease and other deadly maladies.
But Big-Pharma is also notorious for having been caught carrying out nefarious enterprises, such as helping certain war-mongering governments to develop deadly biological weapons for use in the geo-political arena. Big-Pharma has also been induced – with Government grants/contracts – to carry out experiments with drugs, aimed at controlling errant citizens, even in countries in which human rights are nominally guaranteed by the constitution.
The CIA in the USA, for instance, has a bad record with regard to the use of LSD and/or cocaine, on selected individuals. There is a raging controversy there right now, on how Big-Pharma got so many citizens of the USA to become addicted to opioids. All that despite the oft-cited instance of the US Government commissioning a study at the n Tuskee Institute that deliberately infected African-Americans with deadly syphyllis. Why only African-Americans? Ask those who want us to trust medical researchers as a whole!
The Soviet empire, too, did not scruple to have political dissidents sometimes certified as mentally unstable, so that they could be given drugs that more or less lobotomized them!
Nearer home, apartheid South Africa financed a man called Dr Wouter Basson [nicknamed "Doctor Death!"] to develop noxious medicines, some of which were to be targeted exclusively at black people!
https://en.wikipedia.org/wiki/Wouter_Basson
In other words, we cannot assume that just because a doctor has solemnly taken the "Hippocratic Oath", under which he swears not to harm people, and not to "play God" by toying with the human body, that is enough for some scientists working mainly for Big-Pharma not to apply their skills only to destroying, instead of saving, life.
And as to the bureaucracies in developing countries, the least said about their susceptibility to bribery and corruption, the better. Sierra Leone is still trying to make sense out of the fact that an American scientific team was working on Ebola-type diseases in the three most affected countries – Guinea, Sierra Leone and Liberia – when the Ebola epidemic broke out.
Big-Pharma can induce Government officials – even in countries where doctors and scientists are paid well -- to close their eyes to the rules and regulations made by THEIR OWN GOVERNMENTS, evolved to protect their populace. How much more in impoverished, developing countries, where an overseas holiday (say) with all expenses paid, could amount to more than a doctor or scientist could earn in ten years?
But over and above the issue of compensation, bureaucracies can grow to believe in the delusion that they hold their positions by divine right and that what they decide is good for the public IS necessarily good for the public and so, they have no need to take account of public opinion. They must, in fact, tout their qualifications to silence the doubting Thomases in the "semi-illiterate" society.
Such attitudes can only be allowed to exist in fascistcountries. Ghana is not one of those but a democratic country which must never tolerate the arrogance that underlies such attitudes.