Senegal 2019 Election: Election Without Violence Petition
Call to preserve the peace and the social cohesion of our dear country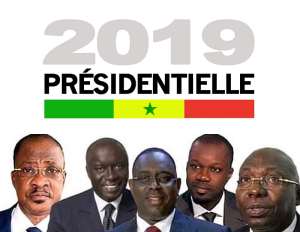 With the approach of the presidential election of February 24, 2019, the climate is tense, the demonstrations multiply. Violence has never been beneficial for a country and its consequences can last for centuries and centuries. Burned which costs millions to the Senegalese people, loss of material and human life that creates enormous difficulties for other compatriots.
Violence at what is the cost?
Are we not compatriots?
Are we not the people of the land of the "Terranga"?
Do we have the right to destroy this beautiful country built by President Leopold SENGHOR Sedar, Mamadou DIA, Sheikh ANTA DIOP, Sheikh Ahmadou Bamba, El Hadj Malick Sy, Sheikh Ibrahima NIASS, Seydina Limamoulaye, Cheikhna Sheikh Saad Bou, etc ...,
Have we the right to dirty the peace and harmony they have bequeathed to us?
Dear compatriots, the 2019 presidential election is just one among so many others in the course of time, so let's show the example of a peaceful election, which happened in the rules of art to our sons, little sons and great-grandchildren who will learn the story tomorrow.
On this, we call all Senegalese compatriots to calm and restraint in order to fulfil our civic duty to vote.
We are launching the petition which is currently on the net (facebook, twitter ...):
Please sign this petition to show the various presidential candidates and the rest of the world, the NGOs and associations working for peace, that we Senegalese youth, the Senegalese people, we wish peaceful elections to keep our stability political, economic and socio-cultural.
SIGN PETITION:
THE PEOPLE: ELECTION WITHOUT VIOLENCE. JAAM SUNUGAL
Long live Senegal!
Peace!
Long live Africa!
Long live a world of peace!
Moustapha Mouhamed DIOP, Senegalese citizen
Coordinator of the movement "SOLIDARITY KOUSSANAR"