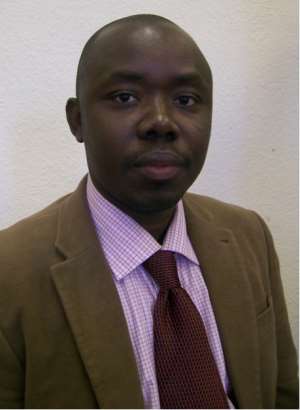 My good friend Mahama Sayibu recently authored an opinion piece in which he expressed reasonable worries about the possibility of both the Abudu and Andani families having two Regents in Dagbon performing traditional and customary roles that come with the titles if things are not handled well.
It sure will not be a comfortable scenario and my prayer is that Dagbon should not get to that level. Should we get to that stage, the complexities and complications inherent in that will be difficult to explain and peace in Dagbon will be fragile. To be honest, sixteen years of uneasy peace with a cumulative effect on the development of Dagbon should be enough for peace loving Dagombas to say that enough is enough.
There is a very simple way for Dagbang to avoid the unpleasant experience of two Regents presiding over Dagbang. That simple way is for both the Abudu and Andani families to cooperate with the current mediation processes and to also abide by the latest road map to peace detailing the performance of the funerals of the late Yaa Naas of Dagbon and the subsequent enskinnement of a new Yaa Naa for the people of Dagbon. When this is done the issue of two regents will not come up at all.
In situations like this, it is extreme tolerance, compriomises and self denial that can do the trick.
The issue is no longer about who is right nor who is wrong. It is about restoring our pride as Dagbanba and choosing peace over all other considerations at this crucial stage of our development.
There is no tribe in Dagbon called Abudu, neither is there a tribe called Andani. Both Abudus and Andanis belong to a tribe called Dagbanba. The question therefore is, "If you kill a brother in a war, who will you celebrate the victory with?"
To the many youth and adults making statements that have the potential of derailing the current peace process, remember that there will be tomorrow, there will be the grave and there will be God.
It will not be long, both Mamprugu and Gonjaland will have their own Regions carved out from the current Northern Region.
The developmental budget of the current Northern Region would now be shared among three separate regions. There IS no doubt that the two new regions will use their allocation for accelerated development. What will Dagombas in the Northern region use our budgetary allocation for? Will It be for our community and personal development or It will be used to fund peace keeping activities that prolly would have been caused by our refusal to choose peace? A word to the wise, it is said, is enough. Very best.
*Akilu Sayibu is a Dagbana hoping for peace in Dagbang*