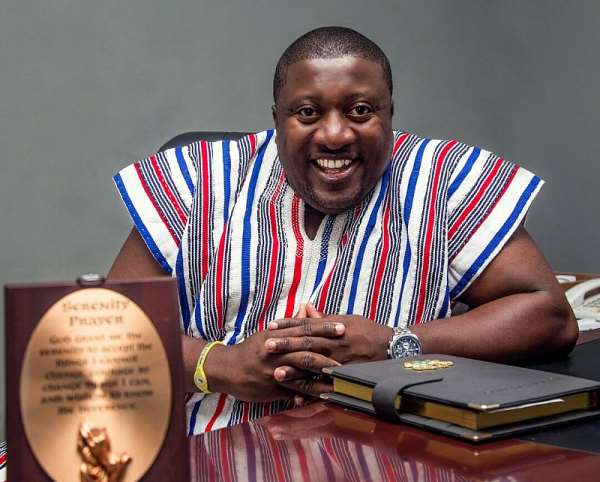 At the auditorium of All Nations University in Koforidua last Saturday, it was so clear as to who fits to wear the big shoes of our man, Sammi Awuku as the next Youth Organiser of the NPP. In a political event organised by the Youth Icon, Sammi Awuku in conjunction with the Critical Thinkers International (CTI), the stage was set for the four Youth Organisership aspirants to come and lay bare, their policy documents and why they think they should be given the mandate as our next Youth leader.
In attendance were Hon. Dr. Sheikh Mustapha Hamid (Information Minister) and his deputy, Hon. Kojo Oppong Nkrumah, Hon. Collins Owusu Amankwah, Hon. Anthony Abayifa Karbo (Dep. Minister for Roads and former NPP Youth Leader), Sammi Awuku, Board Chair, YEA), Dr Kingsley Nyarko (DI Boss and Snr. Lecturer, UG), Emmanuel Attafuah-Danso (Director of International Affairs) Justin Koduah (YEA Boss), and many other high profile personalities, including the media.
When all was set for the commencement of the debate, only two of the contestants showed their faces. They were Henry Nana Boakye and Dansah Appiah. Later, Kamal Deen came with his supporters to hold the programme at ransom with their drums and gyama songs. It took the organisers more than 20 minutes before sanity prevailed.
Conspicuously missing from the debate grounds was Dominic Eduah, and his absence raised suspicions. Whilst some saw it as a total disrespect to the NPP Youth Wing of which he is the current deputy, others assumed that, he strategically dodged to confirm the long-held perception that, he lacks the confidence to face the public in such political and intellectual debates.
On the questions that ranged from the role of volunteer groups through to the history of the NPP, policy document, Tescon and current affairs, one could see that, only Nana B was ready for task. He showed clarity of expression, displayed his God-given communication skills and confidently answered the questions correctly.
The hallmark of his readiness to serve the Youth Wing with sincerity, commitment, tact and devoid of tribal sentiments was when the contestants were given 60 seconds to tell the delegates why they need to be given be voted for. Whilst Kamaaldeen argued that, it was turn of a Northerner to become the next NPP Youth Organiser to keep up the North-South trend in the NPP, Lawyer Nana Boakye had this to say; "I plead with you to vote for me because I am competent. Kindly vote for me because I have the experience, charisma and skills to deliver. Vote for me to promote your welfare as enshrined in my manifesto document. Please, vote for me not because of where I come from, but because I can mobilise the Ghanaian Youth to retain power in 2020."
At this point, the undecided delegates became convinced that, the only PERFECT REPLACEMENT for Commander Awuku is no other person than your humble servant, Henry Nana Boakye. He is #1 on the ballot. Let's unanimously support him to lead the NPP Youth Wing, come this Saturday.
#IAm4NanaB#
Nyame Nsa Wom
Katakyie Kwame Opoku Agyemang - 0202471070
(Asante-Bekwai Asakyiri)
"Vision, coupled with persistency, results in true success"