Bawumia Mourns Amissah-Arthur; Says He Was A First-Class Gentleman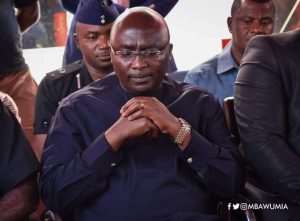 Vice President Dr. Mahamudu Bawumia has joined the outpouring of tributes for the late former Vice President, Paa Kwesi Amissah-Arthur.
"He dutifully served our nation in the high offices of Governor of the Bank of Ghana and Vice President of the Republic," Dr.Bawumia said in a eulogy on Facebook.
The Vice President described his predecessor as "always civil" and can be described "as a first-class gentleman."
The two, both experienced economists, had a few memorable political showdowns.
Most notable was the 170 questions on the economy posed by Dr. Bawumia when he was the running mate of the New Patriotic Party (NPP) flagbearer in 2016.
After a year in office for the NPP, Kwesi Amissah-Arthur also asked Dr. Bawumia, to answer his own 170 questions over the claims the economy was struggling.
President Nana Akufo-Addo began the tributes to the former Vice President.
"He has been a longstanding public servant, who discharged his duties with dignity. The news of his death is unfortunate," the President said in a statement.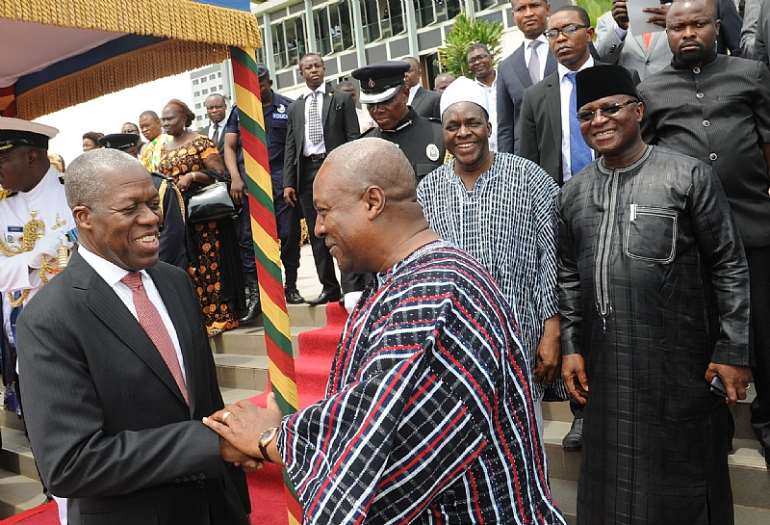 Former President John Dramani Mahama said he was shocked by the death.
The former Vice President passed on in the early hours of today, Friday, June 29, 2018, after he reportedly collapsed at the gym.
Reports indicate that the former Veep collapsed at the Airforce Gym on Friday morning during a workout session.
He was later rushed to the 37 Military Hospital where he died.
Find below Dr. Bawumia's full tribute
I received with shock and sadness the sudden death of my predecessor, His Excellency Kwesi Bekoe Amissah-Arthur, former Vice President of the Republic.
He dutifully served our nation in the high offices of Governor of the Bank of Ghana and Vice President of the Republic.
He was always civil and can be described as a first-class gentleman.
My condolences to his family, wife, children, the NDC fraternity, and the entire nation.
May his gentle soul Rest In Peace.
Highlights of Amissah-Arthur political career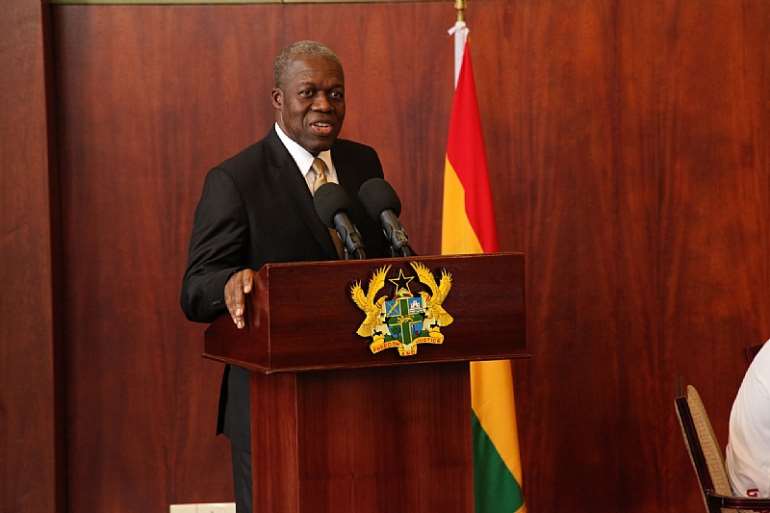 1983 to 1986 – Kwesi Amissah-Arthur served as a special assistant to the Secretary of Finance and Economic Planning, Kwesi Botchwey under the Provisional National Defense Council (PNDC) government.
1986 to 1993 – He served as the Deputy Secretary for Finance in the PNDC government from February 1986 to March 1993.
1993 to 1997 – From April 1993, Kwesi Amissah-Arthur continued as the Deputy Minister for Finance in the under the Fourth Republic's first government until March 1997.
2009 to 2012 – Amissah-Arthur was appointed Governor of the Bank of Ghana in October 2009 by then-President John Atta Mills.
2012 to 2017 – From August 6, 2012, to January 7, 2017, he was the sixth Vice-President of Ghana of Ghana following the death of John Atta Mills and the elevation of John Mahama to President.
–